Product Description
Screw type air compressor structure of a unique design, a compact, stylish appearance, high efficiency, small energy consumption, low noise characteristics and long life, is a smart environment-friendly products. Is widely applied in metallurgy, machinery, chemicals, and mining, and electric power industries of the ideal gas source equipment.     
 Advantage:
1.The third generation of advanced rotor and concise intake control system
2.Efficient centrifugal separator oil and gas, gas oil content is small,tube and core of long life . 
3. Efficient, low noise suction fan of the full use of export dynamic pressure 
    increased effect of heat transfer (air-cooled) 
4. Automatic water-cooling system for large air compressor to provide more 
    efficient 
5.Fault diagnosis system, the control panel is easy to operate 
6 Removable door, equipment maintenance, service convenient 
7.Micro-electronic processing so that temperature, pressure and other parameters are closely         monitored .
PRODUCT HIGHLIGHTS
1.The brand power,reliable quality, stable performance.The harsh thermal equilibrium serviceability can guarantee that the machine work effectively under high temperature environment  (≤40ºC).
2.Unique patent design, light load startup system, the air control design is adapt to the  drilling work with high stability.
3.Efficient cooling system, divided into 3 parts: water- cooled ,mid- cold, oil cold, which ensure the reliable operation of diesel engine, and it's suitable for high temperature working environment.
4.Independent research and development of the opposite door design, rational layout, which is easy to do regular maintenace ,with advantages of the fixed and portable compressor.
5.A single point lifting, forklift hole device, equipped with drag ring.It is suitable for repair car transport, easy to transfer and installation of the unit.
6.Waterproof and dustproof design, which is suitable for outdoor hard working environment.
7.According to customer requirements, the heating boiler and remote components is available for cold starting.
BRAND CONFIGURATION

Highly Effective Two-stage Compression Screw Airend
High efficiency 2 stage compression engine, with super long bearing life, high reliable sealing performance, produced product quality and manufacturing precision.The long-term market test has established a good
reputation among the global users.
Long operating life                                Low maintenance cost
High efficiency, little leakage triangle, low specific power
Less wear parts                                     Little vibration, low noise
Name Brand Power
International name brand diesel engine                              Low fuel consumption and good fuel economy
Compact structure is easy to be maintained                       Super power,green and enviromental protection
Xihu (West Lake) Dis.nized Control System
German brand VDO instrument                 Clear contact surface ,easy operation
High performance, brand guarantee          Ultra strong sensitivity
Air System- Over Loading Air Filter
United States brand reloading air filtration, cyclone filtration and adsorption filtration, double filtration effect
Dust removal ≥99.9%,filtering fineness ≤3μm
Ensuring the airend to be effectively dustproof and the quality of the air.
Application fields
Comps two-stage compression diesel fixed screw air compressor is widely used in
Our Exhibition
1.Pre-sale service:
Act as a good adviser and assistant of clients enable them to get rich and generous returns on their investments . 1.Select equipment model. 2.Design and manufacture products according to client's special requirement ; 3.Train technical personnel for clients .
2.Services during the sale:
1.Pre-check and accept products ahead of delivery .
2. Help clients to draft solving plans .
3.After-sale services:
Provide considerate services to minimize clients' worries.
1.Complete After-sales service,professional engineers available to service machinery at home or oversea.
2. 24 hours technical support by e-mail.
3.Other essential technological service.
| | |
| --- | --- |
| Lubrication Style: | Lubricated |
| Cooling System: | Air Cooling |
| Power Source: | Diesel Engine |
| Cylinder Position: | Vertical |
| Structure Type: | Closed Type |
| Installation Type: | Stationary Type |
| | |
| --- | --- |
| Customization: | |
What role do air dryers play in compressed air systems?
Air dryers play a crucial role in compressed air systems by removing moisture and contaminants from the compressed air. Compressed air, when generated, contains water vapor from the ambient air, which can condense and cause issues in the system and end-use applications. Here's an overview of the role air dryers play in compressed air systems:
1. Moisture Removal:
Air dryers are primarily responsible for removing moisture from the compressed air. Moisture in compressed air can lead to problems such as corrosion in the system, damage to pneumatic tools and equipment, and compromised product quality in manufacturing processes. Air dryers utilize various techniques, such as refrigeration, adsorption, or membrane separation, to reduce the dew point of the compressed air and eliminate moisture.
2. Contaminant Removal:
In addition to moisture, compressed air can also contain contaminants like oil, dirt, and particles. Air dryers help in removing these contaminants to ensure clean and high-quality compressed air. Depending on the type of air dryer, additional filtration mechanisms may be incorporated to enhance the removal of oil, particulates, and other impurities from the compressed air stream.
3. Protection of Equipment and Processes:
By removing moisture and contaminants, air dryers help protect the downstream equipment and processes that rely on compressed air. Moisture and contaminants can negatively impact the performance, reliability, and lifespan of pneumatic tools, machinery, and instrumentation. Air dryers ensure that the compressed air supplied to these components is clean, dry, and free from harmful substances, minimizing the risk of damage and operational issues.
4. Improved Productivity and Efficiency:
Utilizing air dryers in compressed air systems can lead to improved productivity and efficiency. Dry and clean compressed air reduces the likelihood of equipment failures, downtime, and maintenance requirements. It also prevents issues such as clogging of air lines, malfunctioning of pneumatic components, and inconsistent performance of processes. By maintaining the quality of compressed air, air dryers contribute to uninterrupted operations, optimized productivity, and cost savings.
5. Compliance with Standards and Specifications:
Many industries and applications have specific standards and specifications for the quality of compressed air. Air dryers play a vital role in meeting these requirements by ensuring that the compressed air meets the desired quality standards. This is particularly important in industries such as food and beverage, pharmaceuticals, electronics, and automotive, where clean and dry compressed air is essential for product integrity, safety, and regulatory compliance.
By incorporating air dryers into compressed air systems, users can effectively control moisture and contaminants, protect equipment and processes, enhance productivity, and meet the necessary quality standards for their specific applications.
Are there differences between single-stage and two-stage air compressors?
Yes, there are differences between single-stage and two-stage air compressors. Here's an in-depth explanation of their distinctions:
Compression Stages:
The primary difference between single-stage and two-stage air compressors lies in the number of compression stages they have. A single-stage compressor has only one compression stage, while a two-stage compressor has two sequential compression stages.
Compression Process:
In a single-stage compressor, the entire compression process occurs in a single cylinder. The air is drawn into the cylinder, compressed in a single stroke, and then discharged. On the other hand, a two-stage compressor utilizes two cylinders or chambers. In the first stage, air is compressed to an intermediate pressure in the first cylinder. Then, the partially compressed air is sent to the second cylinder where it undergoes further compression to reach the desired final pressure.
Pressure Output:
The number of compression stages directly affects the pressure output of the air compressor. Single-stage compressors typically provide lower maximum pressure levels compared to two-stage compressors. Single-stage compressors are suitable for applications that require moderate to low air pressure, while two-stage compressors are capable of delivering higher pressures, making them suitable for demanding applications that require greater air pressure.
Efficiency:
Two-stage compressors generally offer higher efficiency compared to single-stage compressors. The two-stage compression process allows for better heat dissipation between stages, reducing the chances of overheating and improving overall efficiency. Additionally, the two-stage design allows the compressor to achieve higher compression ratios while minimizing the work done by each stage, resulting in improved energy efficiency.
Intercooling:
Intercooling is a feature specific to two-stage compressors. Intercoolers are heat exchangers placed between the first and second compression stages. They cool down the partially compressed air before it enters the second stage, reducing the temperature and improving compression efficiency. The intercooling process helps to minimize heat buildup and reduces the potential for moisture condensation within the compressor system.
Applications:
The choice between a single-stage and two-stage compressor depends on the intended application. Single-stage compressors are commonly used for light-duty applications such as powering pneumatic tools, small-scale workshops, and DIY projects. Two-stage compressors are more suitable for heavy-duty applications that require higher pressures, such as industrial manufacturing, automotive service, and large-scale construction.
It is important to consider the specific requirements of the application, including required pressure levels, duty cycle, and anticipated air demand, when selecting between a single-stage and two-stage air compressor.
In summary, the main differences between single-stage and two-stage air compressors lie in the number of compression stages, pressure output, efficiency, intercooling capability, and application suitability.
Are there portable air compressors available for home use?
Yes, there are portable air compressors specifically designed for home use. These portable models offer convenience, versatility, and ease of use for various tasks around the house. Here are some key points about portable air compressors for home use:
1. Compact and Lightweight: Portable air compressors are typically compact and lightweight, making them easy to transport and store. They are designed with portability in mind, allowing homeowners to move them around the house or take them to different locations as needed.
2. Electric-Powered: Most portable air compressors for home use are electric-powered. They can be plugged into a standard household electrical outlet, eliminating the need for gasoline or other fuel sources. This makes them suitable for indoor use without concerns about emissions or ventilation.
3. Versatile Applications: Portable air compressors can be used for a wide range of home applications. They are commonly used for inflating tires, sports equipment, and inflatable toys. They are also handy for operating pneumatic tools such as nail guns, staplers, and paint sprayers. Additionally, portable air compressors can be used for cleaning tasks, powering airbrushes, and other light-duty tasks around the house.
4. Pressure and Capacity: Portable air compressors for home use typically have lower pressure and capacity ratings compared to larger industrial or commercial models. They are designed to meet the needs of common household tasks rather than heavy-duty applications. The pressure and capacity of these compressors are usually sufficient for most home users.
5. Oil-Free Operation: Many portable air compressors for home use feature oil-free operation. This means they do not require regular oil changes or maintenance, making them more user-friendly and hassle-free for homeowners.
6. Noise Level: Portable air compressors designed for home use often prioritize low noise levels. They are engineered to operate quietly, reducing noise disturbances in residential environments.
7. Cost: Portable air compressors for home use are generally more affordable compared to larger, industrial-grade compressors. They offer a cost-effective solution for homeowners who require occasional or light-duty compressed air applications.
When considering a portable air compressor for home use, it's important to assess your specific needs and tasks. Determine the required pressure, capacity, and features that align with your intended applications. Additionally, consider factors such as portability, noise level, and budget to choose a suitable model that meets your requirements.
Overall, portable air compressors provide a practical and accessible compressed air solution for homeowners, allowing them to tackle a variety of tasks efficiently and conveniently within a home setting.



editor by CX 2023-10-12
Product Description
Product Description
Atlas Copco 888 24 Bar Portable Air Compressor

Diesel portable air compressor:
1.Low operating sound and less vibration design.Easy serviceability.
2.Low fuel consumption to realize far distance outdoor usage;Full protection system,energy saving.
3.Good adaptability: The Air Compressor automatically control the air delivery of diesel engine by matching the demand of air consumption, which equals to frequency conversion control in motor power screw air compressor.
Advanges of Air Compressor:
1.Air filteration system: High efficient air inlet filter to prevent motor and airend rotors damaged by dirt particles
2.High efficient airend: Large rotors design and large bearings are used to ensure low RPM.This ensured low operating sound minimal vibration and extended operating life
3.Modulation Control: Based on air demang,the modulation valve will control the inlet air capacity and diesel enginer RPM to minimize the fuel consumption . Its features maximum energy saving.
4.Control panel: easy to control; high water temperature alarm , high pressure alarm ,high discharge air temperature alarm and high RPM alarm are all part of it's features.
5.Diesel Engine: Using well known diesel engine like Yuchai, this ensure superior performance and reliablity of the compressor.
6.Cooler: Larger cooler and fan design to ensure maximum cooling especially for the extreme operating environment.
Company Profile

Our Company
HangZhou Metal Co., Ltd. (ASMT) serves in metallurgical (especial steel & aluminum), mining, mineral, cement etc. industry, integrating manufacturing, engineering, supply  chain management, construction of package in domestic and abroad, international trade  etc..
1. Pre-sales service:
To supply product application technological communication, drawing design, process design, test plan and packing and unloading plan.
2. In-sales service:
To supply production process report and inspection report.
To actively associate shipping with customers.
3. After-sales service:
To supply remote training instruction on in-site operation.
To supply solution to unexpected problem arising at user's site.
To follow up product's service life.
FAQ
1. What is the minimum order quantity for your products?
Our minimum order quantity varies depending on the product and material, but typically ranges from 100 to 500 pieces.
2. What materials do you work with?
We work with a wide range of materials, including steel, aluminum, brass, bronze, and iron. We also work with special alloys CZPT request.
3. Can you provide custom designs?
Yes, we specialize in providing custom designs based on your specific requirements. Our team of engineers can work with you to develop designs that meet your needs.
4. What is your production capacity?
Our production capacity varies depending on the product and material, but we have the capability to produce millions of pieces per year.
5. What is your lead time for orders?
Our lead time for orders varies depending on the product and quantity, but we typically require 4-6 weeks for production and delivery.
6. Do you offer quality control and testing?
Yes, we have strict quality control measures in place to ensure the highest level of quality for our products. We also offer testing services, including non-destructive testing, to ensure the integrity of our products.
7. What payment methods do you accept?
We accept various payment methods, including wire transfer, credit card, and PayPal. We can provide detailed payment terms CZPT request.
8. What is your return policy?
We have a comprehensive return policy that ensures customer satisfaction. If you are not satisfied with our products for any reason, please contact us and we will work with you to resolve the issue.
9. Do you offer international shipping?
Yes, we offer international shipping to customers worldwide. We can provide detailed shipping terms and pricing CZPT request.
10. How can I get a quote for my project?
Please contact us with your project specifications and 1 of our sales representatives will provide you with a quote within 48 hours. We look CZPT to the opportunity to work with you.
| | |
| --- | --- |
| After-sales Service: | 24 Months |
| Warranty: | 24 Months |
| Lubrication Style: | Lubricated |
| Cooling System: | Air Cooling |
| Power Source: | AC Power |
| Cylinder Position: | Angular |
| | |
| --- | --- |
| Customization: | |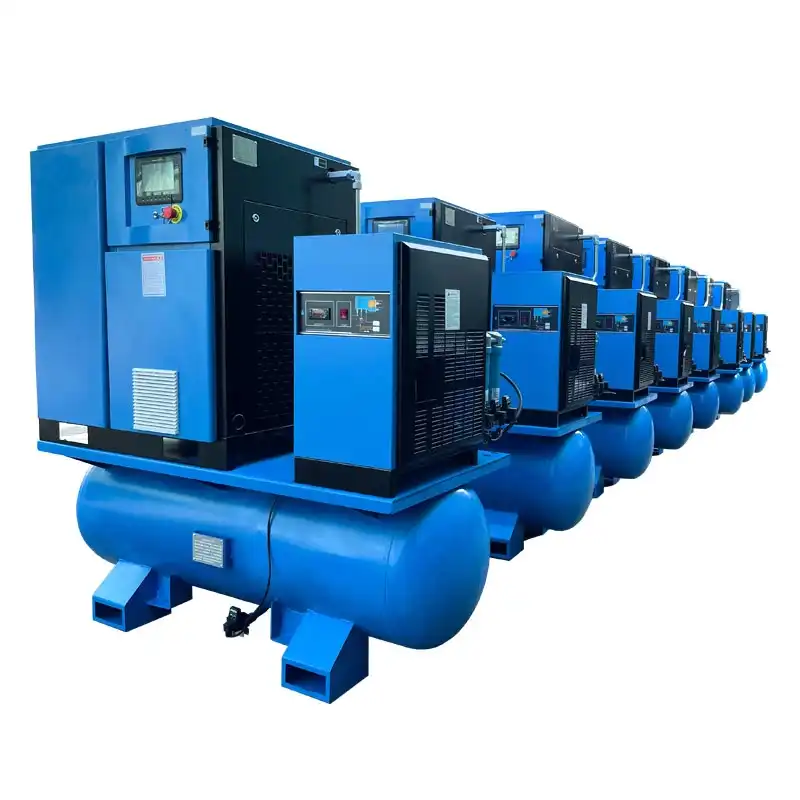 How to Choose the Right Air Compressor
An air compressor uses pressurized air to power a variety of tools. They are most commonly used to power nailers and impact wrenches. Other popular uses for air compressors include paint sprayers and impact wrenches. While all air compressors have the same basic construction, their specialty differs. Ultimately, their differences come down to the amount of air they can push. Read on for information on each type of air compressor. These tools are great for many different purposes, and choosing the right air compressor depends on your specific needs.
Electric motor
While purchasing an electric motor for air compressor, compatibility is a key factor. Not all motors work with the same type of air compressor, so it's important to check the manufacturer's instructions before purchasing. By doing this, you can avoid wasting money on an incompatible motor. Another important consideration is speed. A motor's speed is its rate of rotation, measured in revolutions per minute. It is critical that you purchase a motor with sufficient speed to meet the needs of your air compressor.
Typically, an electric motor for air compressor is 1.5 hp. It is ideal for use with medical equipment and metal-cutting machines. It also performs well under continuous operation and offers a high efficiency and energy-saving performance. Moreover, it features an attractive price, making it a good choice for a wide range of applications. If you are looking for a motor for an air compressor, look no further than a ZYS series.
A motor's protection class indicates how the motor will operate. Protection classes are specified by the IEC 60034-5. These are stated with two digits and represent the protection against solid objects and water. For example, an IP23 rating means that the motor will be protected from solid objects, while IP54 means that it will protect from dust and water sprayed from all directions. It is vital to choose a motor with the correct protection class for your air compressor.
When choosing an electric motor, you should consider whether it's compatible with the brand of air compressor. Some may be compatible, while others may require advanced electronics skills to repair. However, most air compressors are covered by warranty, so it's important to check with the manufacturer if the warranty is still in effect before you spend a dime on a replacement. The motor should be replaced if it has failed to perform as designed.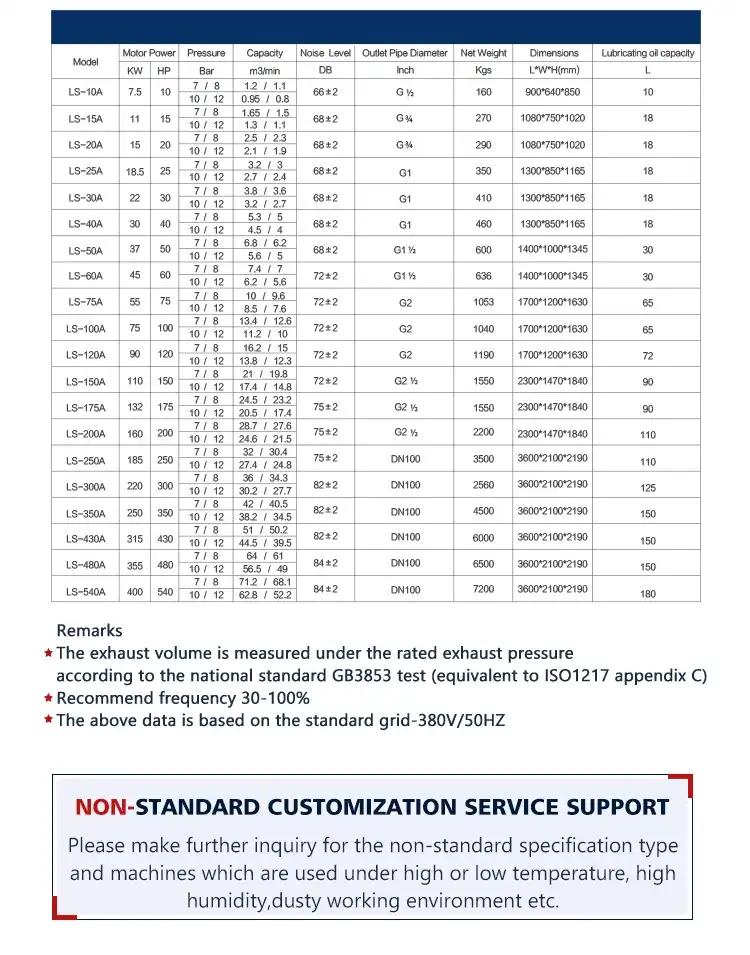 Oil bath
Air compressors require proper lubrication to function efficiently. The piston must draw air with minimal friction. Depending on their design, air compressors can either be oil-lubricated or oil-free. The former uses oil to reduce piston friction, while the latter splashes it on the cylinder bearings and walls. Such air compressors are commonly known as oil-flooded air compressors. In order to keep their oil baths clean, they are recommended for use in locations with high dust levels.
Start/stop control
An air compressor can be controlled by a start/stop control. This type of control sends a signal to the main motor that activates the compressor when the demand for air falls below a preset limit. This control strategy is effective for smaller air compressors and can be useful for reducing energy costs. Start/stop control is most effective in applications where air pressure does not change frequently and where the compressor is not required to run continuously.
To troubleshoot this problem, you need to check the power supply of your compressor. To check the supply side, use a voltage monitor to determine if power is flowing to the compressor. Ensure that the power supply to the compressor is steady and stable at all times. If it fluctuates, the compressor may not start or stop as expected. If you cannot find the problem with the air compressor power supply, it may be time to replace it.
In addition to the start/stop control, you may want to purchase additional air receivers for your air compressor. These can increase the capacity of air stored and reduce the number of times it starts and stops. Another way to decrease the number of starts per hour is to add more air receivers. Then, you can adjust the control to match your requirements. You can also install a pressure gauge that monitors the compressor's performance.
Start/stop control for air compressors can be complex, but the basic components are relatively easy to understand. One way to test them is to turn the compressor on or off. It is usually located on the exterior of the motor. If you're unsure of the location of these components, check the capacitors and make sure that the air compressor is not running while you're not using it. If it does, try to remove the capacitor.
Variable displacement control is another way to adjust the amount of air flowing into the compressor. By controlling the amount of air, the control can delay the use of additional compressors until more required air is available. In addition to this, the device can also monitor the energy used in the compressor. This control method can result in substantial energy savings. You can even save on the amount of electricity by using variable displacement control. It is essential for efficient compressed air systems.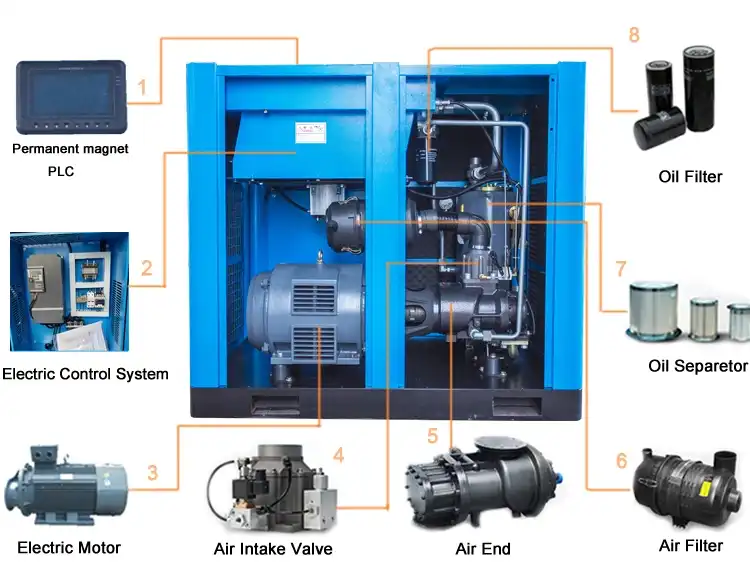 Variable speed drive
A VFD, or variable frequency drive, is a type of electric motor that adjusts its speed to match the demand for air. It is an efficient way to reduce energy costs and improve system reliability. In fact, studies have shown that a 20% reduction in motor speed can save up to 50% of energy. In addition, a VFD can monitor additional variables such as compressor oil pressure and motor temperature. By eliminating manual checks, a VFD will improve the performance of the application and reduce operating costs.
In addition to reducing energy costs, variable-speed drives also increase productivity. A variable-speed air compressor reduces the risk of system leaks by 30 percent. It also reduces the risk of system leaks by reducing pressure in the system. Because of these advantages, many governments are promoting this technology in their industries. Many even offer incentives to help companies upgrade to variable-speed drives. Therefore, the variable-speed drive can benefit many air compressor installations.
One major benefit of a variable-speed drive is its ability to optimize energy use. Variable frequency drives are able to ramp up and down to match the demand for air. The goal is to optimize the pressure and flow in the system so that the best "dead band" occurs between forty percent and eighty percent of full load. A variable-speed compressor will also increase energy efficiency because of its programmability.
A variable-speed air compressor can also be used to control the amount of air that is compressed by the system. This feature adjusts the frequency of power supplied to the motor based on the demand. If the demand for air is low, the frequency of the motor will reduce to save energy. On the other hand, if there is an excess demand for air, the variable-speed compressor will increase its speed. In addition, this type of air compressor is more efficient than its fixed-speed counterpart.
A VFD has many benefits for compressed air systems. First, it helps stabilize the pressure in the pipe network, thereby reducing the power losses due to upstream pressure. It also helps reduce the power consumption caused by fluctuations in upward pressure. Its benefits are also far-reaching. And as long as the air pressure and air supply is properly sized, a VFD will help optimize the efficiency of compressed air systems.



editor by CX 2023-05-29
Item Description
1250CFM, 25Bar High Pressure Diesel Screw  Air Compressor for Drilling Rig
Merchandise Description:
Portable Screw Diesel Air Compressor commonly applied to hydropower, railway, ship restoring, mining, highway, spray, oil and fuel field, h2o effectively drilling rig, municipal design, and so on.
Specifics Attribute for Well Drilling High Pressure Moveable Air Compressor 25bar
1. Most advanced air finish:Popular Air Eend.
two. CZPT Engine .
three. Broad open gull-wing door:
four. MANN Brand Air filter,oil filter,air-oil separator,3 phase air filter make sure the air clean.
5. Electric power and pannel instrument technique:
6.  Solid undercarriage
7.  High successful & financial adjustment method.
8. Compact structure design and style,anti-corrosion,and light-fat.
Specification for 1250CFM, 25Bar Large Pressure Diesel Screw  Air Compressor for Drilling Rig
 
Compressor
Model No
HGT1250-25C
 
Capability(m3/min)
35
 
Discharge Strain(Bar)
twenty five
 
Compressed Class
Two Phase
 
Tank Capability(L)
220
 
Screw Oil Ability(L)
135
Engine
Engine Model
QSZ13-C500
 
Cylinder No.
six
 
Rotate Electrical power(Kw)
368
 
Highest Speed(rpm)
1800/1900
 
Minimum Speed(rpm)
1300
 
Lubricating Oil Ability(L)
forty
 
Coolant Ability(L)
seventy five
 
Gas Potential(L)
550
Total Equipment
Joint Dimension
1-G2″, 1-G1″
 
Dimensions(L*W*H)
5700×2100×2560
4500x2100x2560
 
Excess weight(Kg)
5900
 
Wheel No.
four
US $68,000-80,000




/ Piece




|

1 Piece



(Min. Order)

###
| | |
| --- | --- |
| Lubrication Style: | Lubricated |
| Cooling System: | Air Cooling |
| Power Source: | Diesel Engine |
| Structure Type: | Closed Type |
| Installation Type: | Movable Type |
| Type: | Twin-Screw Compressor |
###
Compressor

Model No

HGT1250-25C

Capacity(m3/min)

35

Discharge Pressure

(Bar)

25

Compressed Class

Two Stage

Tank Capacity

(L)

220

Screw Oil Capacity

(L)

135

Engine

Engine Model

QSZ13-C500

Cylinder No.

6

Rotate Power

(Kw)

368

Maximum Speed

(rpm)

1800/1900

Minimum

Speed(rpm)

1300

Lubricating Oil Capacity

(L)

40

Coolant Capacity

(L)

75

Fuel Capacity

(L)

550

Whole Machine

Joint Dimension

1-G2", 1-G1"

Size

(L*W*H)

570

0×

210

0×

256

0




4500x2100x2560

Weight

(Kg)

590

0

Wheel No.

4
US $68,000-80,000




/ Piece




|

1 Piece



(Min. Order)

###
| | |
| --- | --- |
| Lubrication Style: | Lubricated |
| Cooling System: | Air Cooling |
| Power Source: | Diesel Engine |
| Structure Type: | Closed Type |
| Installation Type: | Movable Type |
| Type: | Twin-Screw Compressor |
###
Compressor

Model No

HGT1250-25C

Capacity(m3/min)

35

Discharge Pressure

(Bar)

25

Compressed Class

Two Stage

Tank Capacity

(L)

220

Screw Oil Capacity

(L)

135

Engine

Engine Model

QSZ13-C500

Cylinder No.

6

Rotate Power

(Kw)

368

Maximum Speed

(rpm)

1800/1900

Minimum

Speed(rpm)

1300

Lubricating Oil Capacity

(L)

40

Coolant Capacity

(L)

75

Fuel Capacity

(L)

550

Whole Machine

Joint Dimension

1-G2", 1-G1"

Size

(L*W*H)

570

0×

210

0×

256

0




4500x2100x2560

Weight

(Kg)

590

0

Wheel No.

4
Types of Air Compressors
There are many types of Air Compressors available on the market. Learn which one is right for your needs and what makes one better than another. Find out more about Single-stage models, Oil-free models, and Low-noise models. This article will explain these types and help you decide which one you need. You can also learn about Air Compressors that have single-stage compressors. If you are looking for a high-quality compressor, this article will help you choose a unit.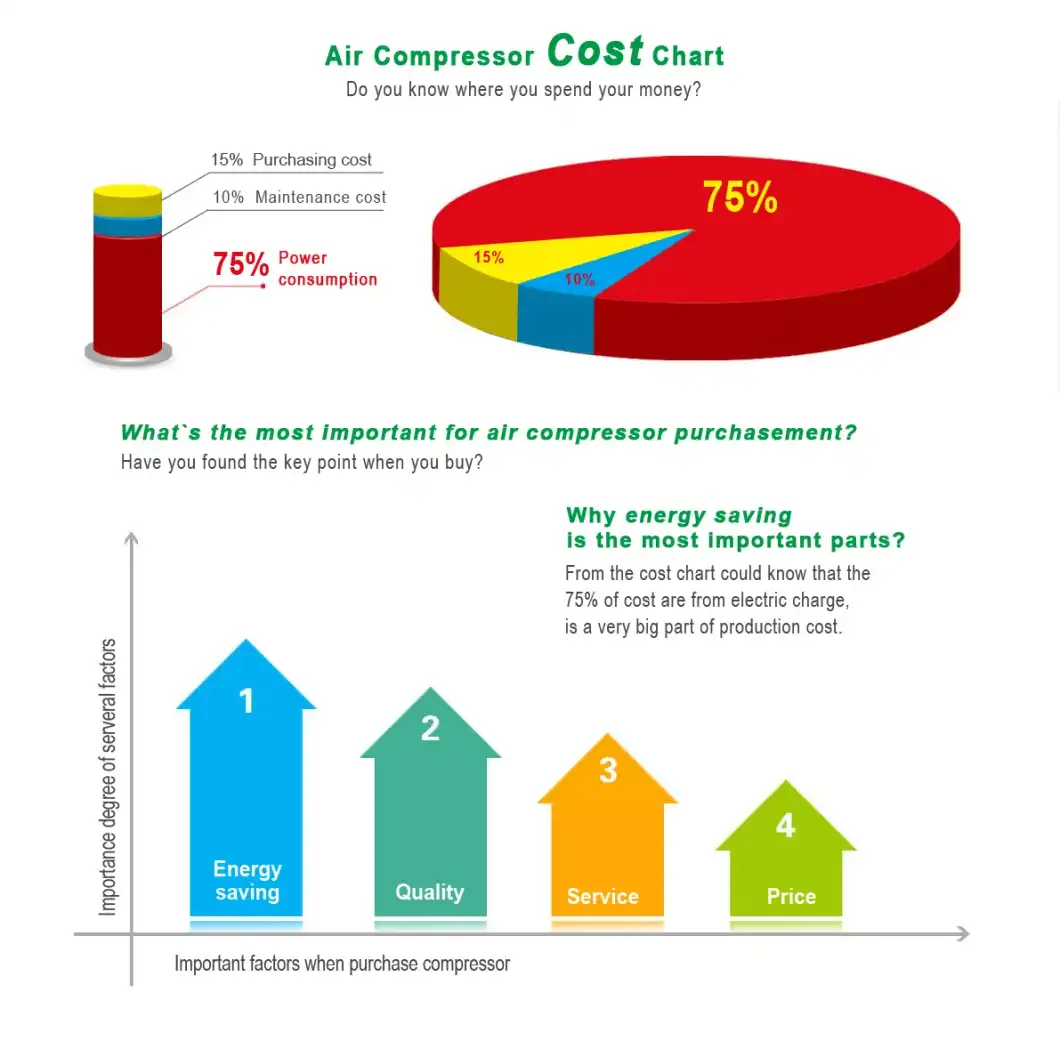 Air Compressors
Air compressors work by forcing atmospheric air through an inlet valve. As the piston moves down, it pulls atmospheric air into the chamber. As the piston rises, it forces the compressed air out of the cylinder through an exhaust valve. One of the most common types of air compressor is the reciprocating type. Another type of compressor is a single-stage piston. These types of compressors compress air in one stroke – equivalent to the complete rotation of the piston's crankshaft.
These devices change electrical or mechanical energy into pressurized air. When air is compressed, its volume decreases, increasing its pressure. Air compressors typically have a minimum pressure of 30 bars. The lower pressure band is the range of air pressure. Most compressors are controlled separately, but network controls can be used to interconnect multiple compressors. This type of controller will not work for all types of compressors. There are other types of air compressors that can communicate with each other.
Compressed air has multiple applications in all kinds of industries. In agriculture, it can power pneumatically powered material handling machines for irrigation and crop spraying. Dairy equipments also use compressed air. Compressors are also used in the pharmaceutical industry for mixing tanks, packaging, and conveyor systems. Portable air compressors, which can be powered by diesel fuel, are frequently used at remote drilling sites. Portable air compressors are also commonly used in oil and gas. They can be used to remotely control valves and install reactor rods.
Whether you use an air compressor for agricultural purposes or in a manufacturing setting, there are some features to consider when choosing an air compressor for your needs. A good compressor will have a safety device. It will automatically shut off the input air and output air once sufficient compressing has been achieved. These features will help your air compressor remain efficient and protect your equipment. The safety device is an important feature of any air compressor to increase its overall efficiency.
Vane air compressors are the most common type. They are generally smaller and less powerful than reciprocating piston compressors, so you can use one of these for applications that are under 100 horsepower. The vane air compressors have low compression ratios and high capacities, but they are generally limited to low-power applications. Vane compressors tend to run hot, and they typically have a low compression ratio. It is important to choose the correct oil viscosity for your compressor.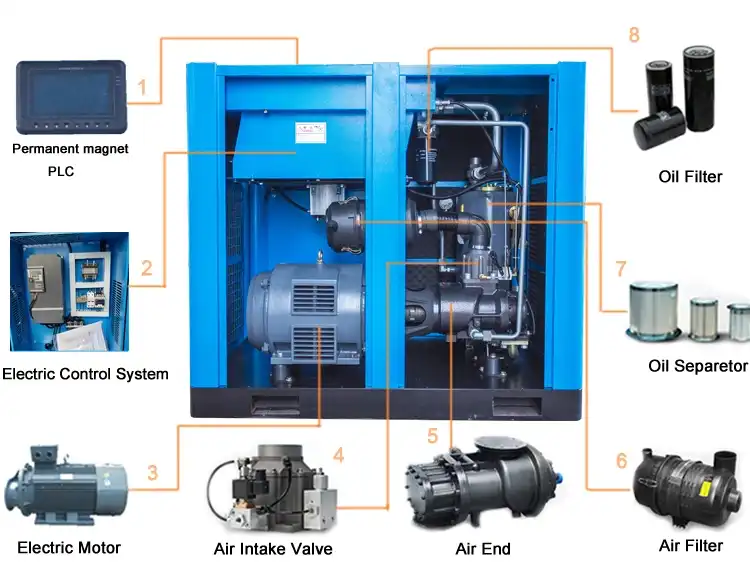 Single-stage models
When comparing single-stage air compressors, look for the term "stages." Multi-stage compressors use two stages and can handle more capacity and pressure. One stage involves pressurizing air using a piston and a lower-pressure cylinder. This compressed air is then moved to a storage tank. Single-stage models tend to be more energy-efficient than their two-stage counterparts. But if you don't need a high-pressure cylinder, a single-stage air compressor can be the best choice.
Although single-stage air compressors produce less power, they can produce enough air to power pneumatic tools and other pneumatic equipment. These single-stage units are most useful for smaller-scale home projects and DIY projects. For more industrial purposes, a dual-stage model is the best choice. But if you're in a hurry, a single-stage unit may be sufficient. Ultimately, it depends on what you plan to do with the air compressor.
Single-stage air compressors feature a single cylinder, one piston stroke for each revolution of pressurized air. Single-stage compressors are typically smaller and more compact, making them a good choice for smaller work environments. Their cfm capacity (cubic feet per minute) is an important indicator of operating capacity. If you plan to use multiple pneumatic tools, you will probably need a higher cfm model. Similarly, the horsepower of single-stage compressors indicates its working capacity. One horsepower moves 550 pounds per foot per minute.
Multi-stage air compressors are generally more expensive and more energy-efficient than single-stage units, but they can offer higher air flow rates. While they may be more complex, they can lower general operating expenses. If you plan on using your air compressor for industrial or commercial use, a dual-stage model might be the best choice. However, if you're planning to use the air compressor for mass production, a single-stage model may be the best choice.
Single-stage air compressors have the same piston size and number of inlets, while dual-stage models have a smaller first piston and a much longer second piston. Both have a cooling tube in between the two pistons to reduce the air temperature before the second round of compression. The single-stage model is typically small and portable, while the double-stage air compressor is stationary. These compressors can both be stationary and large.
Low-noise models
Despite its name, low-noise models of air compressors are not all the same. The noise level of a compressor can be affected by several factors, including the power source and proximity to the machine. Reciprocal compressors are generally louder than electric ones because of their many moving parts. By contrast, rotary-screw and scroll compressors have fewer moving parts and are quieter.
The noise level of a gas-powered air compressor can be extremely high, making it unsuitable for use indoors. To combat this problem, you can choose an electric model. The noise level of a compressor is primarily caused by motor friction. The cover of a piston is also a major factor in noise, as pistons with minimal covers will produce a lot of noise. Previously, oil was required for a quiet compressor. However, this has changed thanks to the medical industry's demand for oil-free models.
The CZPT EC28M Quiet Air Compressor is another model that features quiet operation. This air compressor makes 59dB of noise. This level is low enough to allow you to carry on normal conversations while it cycles. In addition, this compressor has an industrial oil-free pump and a 2.8 Amp direct-drive induction motor. These two features make it a great choice for businesses.
Low-noise models of air compressors are available for the construction industry. However, these compressors are not necessarily low-quality, which is why you should consider the noise level of your air tool before purchasing one. The specialists at CZPT can recommend the low-noise models for your particular application and space. Noise can distract people who work near the air compressor. That is why many businesses now opt for these models.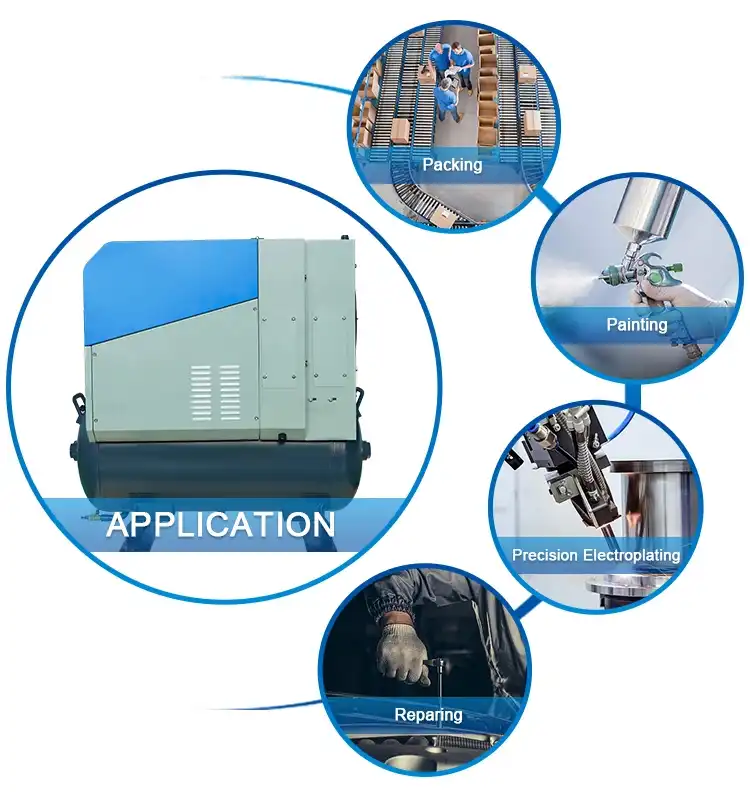 Oil-free models
A number of oil-free models of air compressors are available, but what makes them special? Oil-free compressors don't contain oil, so they're lubricated by grease instead. They're a good choice if you're working with a small compressor and don't want to risk damaging it. On the other hand, oil-free models do generate significant amounts of heat, which can damage the compressor. Higher pressure can grind the compressor against itself, or even warp it.
A few words of knowledge can help you choose the best oil-free air compressor for your needs. For example, a compressor's horsepower is a measurement of how powerful the motor is. Higher horsepower means a higher PSI or ACFM. You can also use the ACFM to compare the two. Scroll technology is a modern air compression system that uses a stationary and mobile spiral. This reduces the volume of air in the compressor by directing it to the center.
Purchasing an oil-free air compressor doesn't have to be a daunting task, though. A good distributor can advise you on what type of oil-free air compressor is right for you. This way, you can save money and enjoy peace of mind while using your air compressor. And, of course, the best way to get a great deal on an air compressor is to speak to a distributor who is knowledgeable about the products available.
An oil-free air compressor is a great option for businesses that are sensitive to the contamination of air. For example, in the pharmaceutical and food industry, a minuscule oil could spoil a product or even damage production equipment. Oil-free air compressors generally have lower maintenance costs than oil-flooded models because there are fewer moving parts. Because of this, oilless air compressors require fewer maintenance and may still need to be replaced occasionally.
A few advantages of an oil-free air compressor over an oil-lubricated one include lower noise levels. Oil-free air compressors tend to be less noisy and run more quietly than oil-injected ones, but you should still carefully weigh the pros and cons before making a decision. Also, consider how much you use your air compressor before choosing a model. The pros outweigh the cons. In the end, you'll be glad you chose an oil-free air compressor.



editor by czh 2023-01-26
Item Description
Specialist manufacturing unit cell air compressor for drilling machine
Our double axle, diesel driven screw compressor variety can be located in a wide range of programs throughoout in China. This Common variety has been effectively ultilized on many major railway, developing and road constructions tasks. Hydro-electric, shipbuilding, mining, tunneling, and key land excavation projects are additional examples of the place CZPT has been employed to increase productivity.
That includes higher capacities, higher force variants the CZPT double axle variety brings together leading high quality screw air finishes with nicely verified CZPT diesel engines and easy mechanical controls.
Firm Profile:
CZPT Industry (ZheJiang ) Co., Ltd. is an integrated company specialized in producing and exporting top good quality drilling equipment and drilling components for more than 20 many years. We are supported and assisted by very skilled R&D crew and enginners that enable us to full all the assigned tasks productively as per clients' demands.
Our manufacturing unit addresses an location of 250,000 sq. meters, design location is about a hundred and fifty,000 sq. meters, getting machining machinery, CNC processing center, friction welding machine, testing equipments etc. over two hundred sets and a lot more than 600 employees.
Our products have been exported more than sixty nations around the world, such as Australia, Russia, Soutn Africa, Zimbabwe, Malaysia, Indonesia, South Korea, France, Sweden, United states, Canada, Haiti and so on.
Following-Sale Service:
* Coaching how to instal the device, education how to use the device. 
* Engineers obtainable to provider equipment abroad.
FAQ
 
Q: Are you a factory or a buying and selling organization?
A: We are an built-in company specialized in producing and exporting.
Q: What is your payment conditions?
A: We can acknowledge T/T,L/C.
Q:.What is your MOQ? How lengthy is the delivery time?
A: Our MOQ is 1 sets. Normally for CZPT rig, the shipping and delivery time is about twenty five-thirty days soon after getting payment, the drilling tools would be about fifteen days.
Q:. How extended is the guarantee?
A: The assure period for mainframe is 1 yr (excluding the swift put on elements).
Q: Can we print my Symbol on the goods?
A: Indeed, we can. We assist OEM .
How to Mend and Maintain an Air Compressor
A compressor is a device used to transfer air from one particular location to one more. Air enters the air compressor by means of the consumption valve. Within the compressor, the vanes on the interior rotor rotate in an eccentric cavity. The self-adjusting duration arm divides the space into numerous cavities of different measurements. As the rotor rotates, air fills the cavity. As air flows around the cavity, it builds stress and is squeezed out of the compressor output.
Constructive displacement
Constructive displacement air compressors use reciprocating pistons to compress air. Fuel is drawn in during the suction stroke and compressed by transferring the piston in the reverse direction. It then discharges the compressed air by moving it in the reverse course. This type of air compressor is most generally found in automobiles, fridges, and other applications that call for large stress. Nevertheless, it is not as productive as a centrifugal compressor.
Most modern air compressors use positive displacement. Constructive displacement models capture a volume of air in the compression chamber and distribute it when the pump is operating at maximum capability. They are more affordable than their damaging displacement counterparts. Reciprocating screw air compressors are the most widespread good displacement compressors. The reciprocating screw air compressor adopts a water jacket around the cylinder and is typically utilised in processes this kind of as oil drilling.
A bicycle pump is an instance of positive displacement compression. Air is drawn into the cylinder and compressed by the relocating piston. A piston compressor functions on the identical theory, but it makes use of a rotating crankshaft or connecting rod to total the movement of the pistons. There are two types of optimistic displacement compressors: one-performing and double-acting. Equally sorts work on the very same theory, equally are good displacement compressors. The distinction amongst the two kinds is the stress ratio.
In air compression, good displacement compression decreases the volume of the fluid and reduces its viscosity. This final results in larger stress ratios and is employed in centrifugal, axial, and scroll compressors. Optimistic displacement is a common attribute of most air compressors. Positive displacement compressors supply the exact same benefits and are more vitality-effective when used to oil-cost-free and gas purposes. This variety of compression is typically the ideal choice for reduced-stress purposes.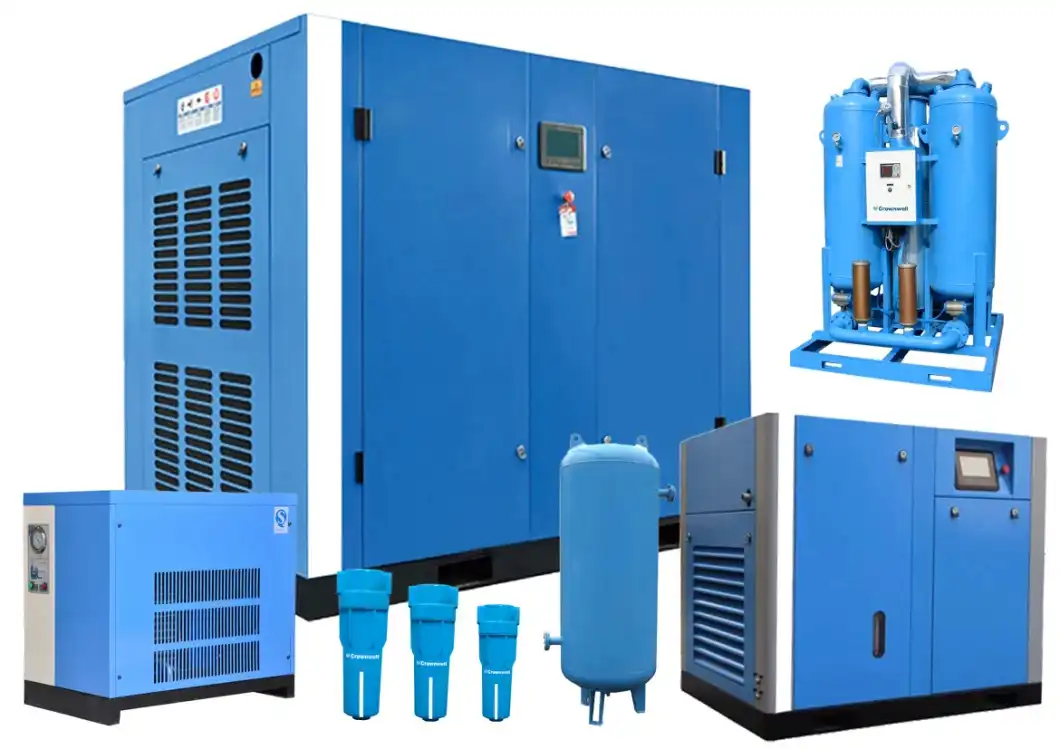 oil cost-free
If you are hunting for an air compressor for your business, contemplate an oil-totally free air compressor. These models offer cleaner, quieter operation than classic air compressors and demand considerably less routine maintenance. They also satisfy ISO Class or Class 1 air purity needs. Oil-free air compressors are also quieter, with fewer relocating parts and considerably less sounds. These rewards make oil-totally free air compressors an perfect answer for many professional apps.
Air purity is critical in several industries. Even the tiniest fall of oil can damage manufacturing gear or injury merchandise. The ideal way to discover an oil-cost-free air compressor for your company is to think about the approach and conclude item. As air high quality increases, a lot more and more companies are turning to oil-cost-free compressors. Some of the positive aspects and down sides of these air compressors are:
When choosing an oil-cost-free air compressor, it is important to understand the terminology utilised in the business. Knowing these terms will make it simpler for you to pick the appropriate compressor for your demands. ACTFM, or genuine cubic ft for every moment, is an business time period for measuring the sum of air pumped in 1 minute below rated conditions. Although a simple amount, it can be very useful in figuring out which type of air compressor is greatest for your application.
The ISO 8573-1 intercontinental regular defines air top quality and offers air purity classifications. The strictest classification is air purity course . Numerous manufacturers claim that oil-totally free air compressors meet up with this standard. Even so, a class oil-cost-free air compressor does not automatically indicate that the air is free of contaminants. In fact, Class is the benchmark for air purity. While zero air good quality is the highest amount, that doesn't indicate it really is fully oil-free of charge.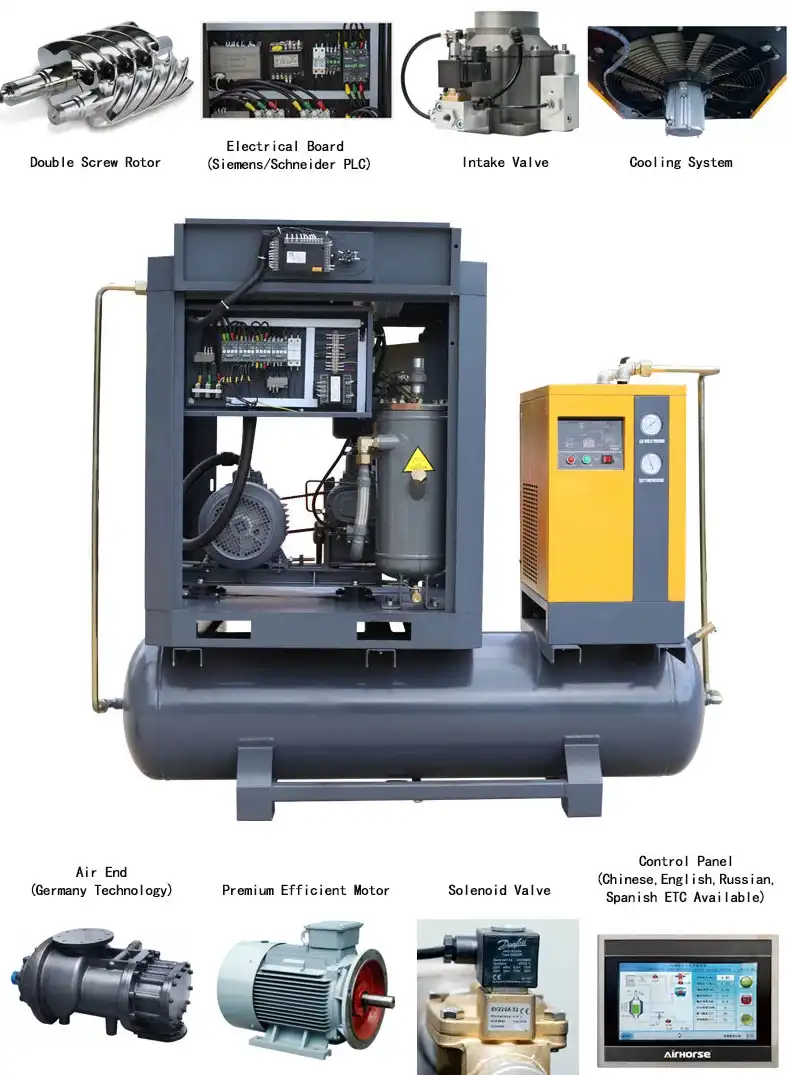 double acting
A double-acting air compressor is a unit that uses compressed air to produce electricity. Its operating basic principle is dependent on piston and connecting rod. The connecting rod connects the crankshaft to the piston by way of pins and caps. The piston moves as the piston moves. Rods are generally made of forged carbon steel. In terms of provider and routine maintenance, double-performing compressors need standard vise servicing and correct cleaning.
The displacement of the compressor is a measure of the displacement that the piston can produce in a certain period of time of time. Displacement is usually expressed in genuine cubic feet for each minute. The exact calculation relies upon on the kind of cylinder and the configuration of the compressor. One-performing cylinders can have head-conclude or crank-stop displacement, each of which can be calculated employing the displacement equation. A double-performing air compressor will use this equation. 4 and 6 determine the displacement.
Double-acting air compressors have multiple cylinders and are produced of cast iron. They are water-cooled and have a mechanical connection among the piston and connecting rod. A double-performing compressor compresses air two times per revolution of the motor. One cylinder moves up, although the other cylinder moves down. The piston moves down, making it possible for air to enter by means of valve #1. For the duration of the operation of the compressor, the temperature of the air and gas increases.
Double-acting air compressors normally have higher force and are regarded as workhorses. Double-acting compressors also characteristic intercooling and double compression. As a end result, these machines are inclined to previous longer than one-acting compressors. Its minimal speed and twin compression make it a workhorse in the compressor sector. Double-acting air compressors are workhorses and flexible units.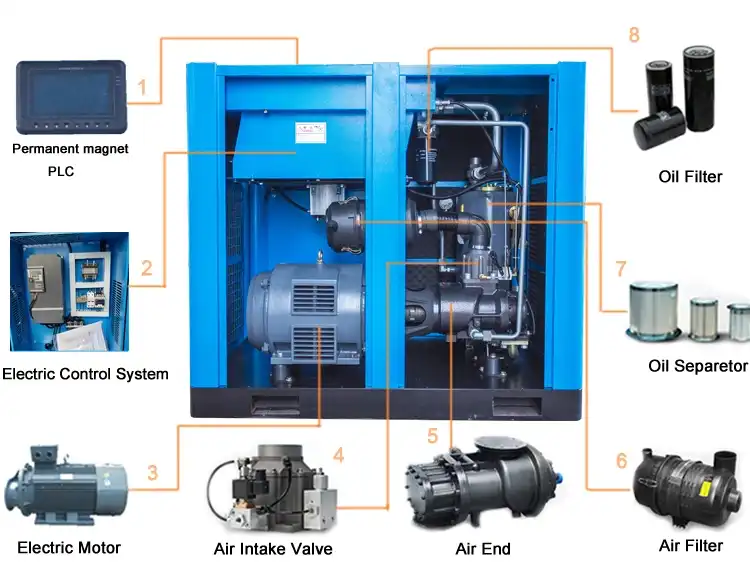 gas tank force swap
You can alter the force in the air compressor tank by altering the differential force. You can change the mainspring clockwise or counterclockwise to increase or lessen the pressure. This valve will open up when the pressure is lower enough to begin the compressor. If the force is also low, the valve ought to be closed. The minimize-in and minimize-out pressures should be set to proper values. After adjusting the tank strain, check out the hysteresis of the tank stress change and set the preferred shutoff pressure.
If the stress in the tank falls below the lower-in stage, the tank stress change need to be replaced. You can take a look at the switch with a multimeter. Make sure the change is not destroyed. If you can't discover the switch, you can search at the other sections. If you find any damaged or lacking parts, you should replace them. In any other case, it could be time to check the tank pressure change. You may possibly need to disassemble the compressor and get rid of the switch.
The gas tank strain swap is an crucial part of the air compressor. It keeps you knowledgeable of the quantity of air delivered by the compressor. If your tank or tank is destroyed, your readings will be improper. If the force switch is destroyed, it will not operate properly and consequence in incorrect readings. Thankfully, there are some effortless ways to correct this. To prevent this from happening, maintain the tank force swap in excellent issue.
When the air stress in the tank drops to the lower-in stress setting, the switch enables electrical power to circulation by way of it. This will commence the motor and pump of the air compressor. Then, if the strain in the tank rises previously mentioned the reduce-off level, the change will excursion and end the compressor. This will stop it from being more than-pressurized. Energy circulation will carry on to stream to the motor. Depending on your compressor product, you can adjust the lower-in and reduce-out pressures as needed.
energy resource
The power provide of the air compressor is extremely important. Most air compressors run on twelve VDC, which is best for automotive use. Alternatively, you can get a switching electrical power provide for all around $twenty. No issue which power offer you select, you have to make sure that it can help the optimum existing of the compressor. You can uncover electricity materials in all sizes, from quarter-horsepower to 5-horsepower.
The voltage necessary for a 3-period air compressor will fluctuate. A few-period air compressors need three individual electricity cords and a 3-stage electrical services panel. This is because a standard a hundred and twenty/240-volt electrical services panel is not ample to electrical power a three-period compressor. Additionally, a few-stage compressors call for a few independent isolated wires for the engine and motor circuits. Three-period compressors do not need a neutral wire.