Product Description
Movable Dental Oil Free Low Noise Air Compressor With Dryer 
Features & Advantages: 
1.Hermally protected;
2.Under 75db noise;
3.auto stop,auto start;
4.ressure-adjustable;
5.Provides stable, pure, oil-free, dewatered dry air
6.For 6 pcs dental units.
Parameter:
| | |
| --- | --- |
| Voltage: | 220VAC  50HZ |
| Power: | 2520W |
| Flowrate: | 315L/min |
| Pressure: | 0.5Mpa |
| Vent pressure: | 0.8Mpa |
| Cubage: | 90L |
| Noise: | 68-75dB |
| G.W.:  | 85kg |
| Packing size: | 110x45x70 cm |
Product Details:
| | |
| --- | --- |
| Applicable Departments: | Oral Department of Internal Medicine |
| Certification: | CE |
| Type: | Dental Treatment |
| Material: | Metal |
| Noise: | 68-75dB |
| Cubage: | 90L |
Samples:

US$ 970/Piece

1 Piece(Min.Order)

|
Request Sample
| | |
| --- | --- |
| Customization: | |
What are the advantages of using an air compressor in construction?
Using an air compressor in construction offers numerous advantages that contribute to increased efficiency, productivity, and versatility. Here are some key benefits of using air compressors in construction:
Powering Pneumatic Tools: Air compressors are commonly used to power a wide range of pneumatic tools on construction sites. Tools such as jackhammers, nail guns, impact wrenches, drills, and sanders can be operated using compressed air. Pneumatic tools are often preferred due to their lightweight, compact design and ability to deliver high torque or impact force.
Efficient Operation: Air compressors provide a continuous and reliable source of power for pneumatic tools, allowing for uninterrupted operation without the need for frequent battery changes or recharging. This helps to maintain a smooth workflow and reduces downtime.
Portability: Many construction air compressors are designed to be portable, featuring wheels or handles for easy maneuverability on job sites. Portable air compressors can be transported to different areas of the construction site as needed, providing power wherever it is required.
Versatility: Air compressors are versatile tools that can be used for various applications in construction. Apart from powering pneumatic tools, they can also be utilized for tasks such as inflating tires, cleaning debris, operating air-operated pumps, and powering air horns.
Increased Productivity: The efficient operation and power output of air compressors enable construction workers to complete tasks more quickly and effectively. Pneumatic tools powered by air compressors often offer higher performance and faster operation compared to their electric or manual counterparts.
Cost Savings: Air compressors can contribute to cost savings in construction projects. Pneumatic tools powered by air compressors are generally more durable and have longer lifespans compared to electric tools. Additionally, since air compressors use compressed air as their power source, they do not require the purchase or disposal of batteries or fuel, reducing ongoing operational expenses.
Reduced Electrocution Risk: Construction sites can be hazardous environments, with the risk of electrocution from electrical tools or equipment. By utilizing air compressors and pneumatic tools, the reliance on electrical power is minimized, reducing the risk of electrocution accidents.
It is important to select the appropriate air compressor for construction applications based on factors such as required air pressure, volume, portability, and durability. Regular maintenance, including proper lubrication and cleaning, is crucial to ensure the optimal performance and longevity of air compressors in construction settings.
In summary, the advantages of using air compressors in construction include powering pneumatic tools, efficient operation, portability, versatility, increased productivity, cost savings, and reduced electrocution risk, making them valuable assets on construction sites.
How are air compressors utilized in pneumatic tools?
Air compressors play a crucial role in powering and operating pneumatic tools. Here's a detailed explanation of how air compressors are utilized in pneumatic tools:
Power Source:
Pneumatic tools rely on compressed air as their power source. The air compressor generates and stores compressed air, which is then delivered to the pneumatic tool through a hose or piping system. The compressed air provides the force necessary for the tool to perform various tasks.
Air Pressure Regulation:
Air compressors are equipped with pressure regulation systems to control the output pressure of the compressed air. Different pneumatic tools require different air pressure levels to operate optimally. The air compressor's pressure regulator allows users to adjust the output pressure according to the specific requirements of the pneumatic tool being used.
Air Volume and Flow:
Air compressors provide a continuous supply of compressed air, ensuring a consistent air volume and flow rate for pneumatic tools. The air volume is typically measured in cubic feet per minute (CFM) and determines the tool's performance capabilities. Higher CFM ratings indicate that the pneumatic tool can deliver more power and operate at a faster rate.
Tool Actuation:
Pneumatic tools utilize compressed air to actuate their mechanical components. For example, an air-powered impact wrench uses compressed air to drive the tool's internal hammer mechanism, generating high torque for fastening or loosening bolts and nuts. Similarly, air-powered drills, sanders, nail guns, and spray guns rely on compressed air to power their respective operations.
Versatility:
One of the significant advantages of pneumatic tools is their versatility, and air compressors enable this flexibility. A single air compressor can power a wide range of pneumatic tools, eliminating the need for separate power sources for each tool. This makes pneumatic tools a popular choice in various industries, such as automotive, construction, manufacturing, and woodworking.
Portability:
Air compressors come in different sizes and configurations, offering varying degrees of portability. Smaller portable air compressors are commonly used in applications where mobility is essential, such as construction sites or remote locations. The portability of air compressors allows pneumatic tools to be used in various work environments without the constraints of being tethered to a fixed power source.
Overall, air compressors are integral to the functionality and operation of pneumatic tools. They provide the necessary power, air pressure regulation, and continuous airflow required for pneumatic tools to perform a wide range of tasks efficiently and effectively.
How does an air compressor work?
An air compressor works by using mechanical energy to compress and pressurize air, which is then stored and used for various applications. Here's a detailed explanation of how an air compressor operates:
1. Air Intake: The air compressor draws in ambient air through an intake valve or filter. The air may pass through a series of filters to remove contaminants such as dust, dirt, and moisture, ensuring the compressed air is clean and suitable for its intended use.
2. Compression: The intake air enters a compression chamber, typically consisting of one or more pistons or a rotating screw mechanism. As the piston moves or the screw rotates, the volume of the compression chamber decreases, causing the air to be compressed. This compression process increases the pressure and reduces the volume of the air.
3. Pressure Build-Up: The compressed air is discharged into a storage tank or receiver where it is held at a high pressure. The tank allows the compressed air to be stored for later use and helps to maintain a consistent supply of compressed air, even during periods of high demand.
4. Pressure Regulation: Air compressors often have a pressure regulator that controls the output pressure of the compressed air. This allows the user to adjust the pressure according to the requirements of the specific application. The pressure regulator ensures that the compressed air is delivered at the desired pressure level.
5. Release and Use: When compressed air is needed, it is released from the storage tank or receiver through an outlet valve or connection. The compressed air can then be directed to the desired application, such as pneumatic tools, air-operated machinery, or other pneumatic systems.
6. Continued Operation: The air compressor continues to operate as long as there is a demand for compressed air. When the pressure in the storage tank drops below a certain level, the compressor automatically starts again to replenish the compressed air supply.
Additionally, air compressors may include various components such as pressure gauges, safety valves, lubrication systems, and cooling mechanisms to ensure efficient and reliable operation.
In summary, an air compressor works by drawing in air, compressing it to increase its pressure, storing the compressed air, regulating the output pressure, and releasing it for use in various applications. This process allows for the generation of a continuous supply of compressed air for a wide range of industrial, commercial, and personal uses.



editor by CX 2023-10-01
Product Description
 Oilless Air Compressor Featuers:
1.Super Silent
Super low noise.The output air pressure is stable without fluctuations, reducing noise pollution.
   
     2. Safety
 
If the voltage or current cause the machine  overheat, it will automatically shut down to protect  from burnout.
 
    3. Automatic control
 Pressure switch automatically controls the start and stop of the machine.
   
   4. Adjustable air pressure
The air pressure can be adjusted to meet the needs of different equipment usage.
   5. Save human power
 
Switch on the air compressor can work normally & automatically. It is easy to operate and does not need human to be on duty.
 
 6. Easy maintenance
No need to add any lubricant, easy maintenance after purchase. 
Parts Features
1.Heavy cast iron body: heavy load, long stroke, low fuel consumption, low noise
2.Cylinder: made of high-grade cast iron, strength, good lubricity, wall by the fine honing, wear-resistant, durable
3.Piston ring: good elasticity, excellent wear resistance, low oil consumption, not easy to make the valve group carbon deposition and loss of oil to burn the crankshaft and connecting rod.
4.The crankshaft, connecting rod, piston: well balanced, wear resistance, high strength, smooth running balance.
5.High reliable and durable valve; strong aluminum alloy body, light and heat.
6.The motor provides reliable power, low voltage start up and running performance strong fan cooled motor and body; special shock proof design.
7.Double nozzles, were used to direct the exhaust and pressure exhaust; pressure switch with push button, safe and convenient
8.Oil free,silent,protect-environment,suitable for dental use.
 
Frequency Asked Question

1.Are you the manufacturer or trading company?
We are the manufacturer.

2.Where is your factory?
It is located in HangZhou City,ZHangZhoug Province,China.

3.What's the terms of trade?
FOB,CFR,CIF or EXW are all acceptable.

4.What's the terms of payment?
T/T,L/C at sight or cash.

5.What's the lead time?
In 15 days on receipt of deposit .

6.Do you accept sample order?
Yes,we accept.

7.What about the cost of sample?
 You have to pay the freight charge.But the cost of product could be refundable,if you will purchase 1x20GP container in the future.
| | |
| --- | --- |
| Lubrication Style: | Oil-free |
| Cooling System: | Air Cooling |
| Cylinder Arrangement: | Duplex Arrangement |
| Cylinder Position: | Vertical |
| Structure Type: | Open Type |
| Compress Level: | Double-Stage |
Samples:

US$ 80/Piece

1 Piece(Min.Order)

|
Request Sample
| | |
| --- | --- |
| Customization: | |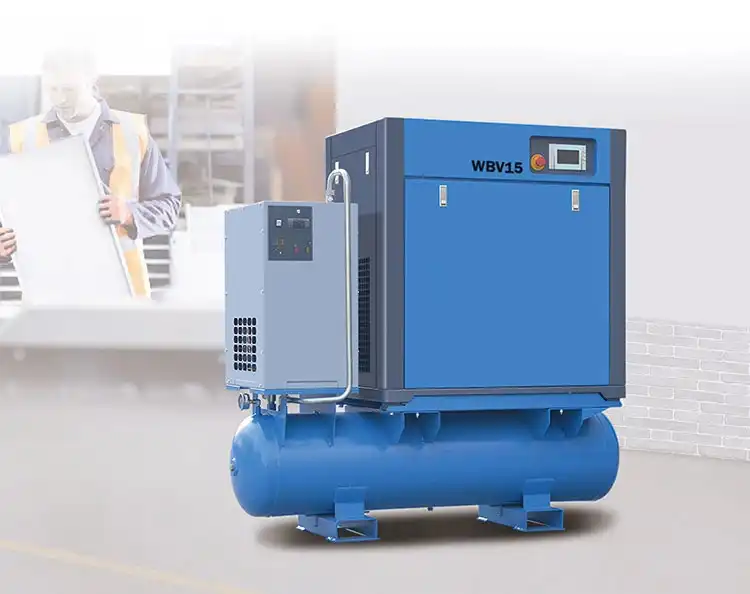 what to see in an air compressor
If you need to buy an air compressor, you should know what to look for. The types of air compressors on the market are classified according to their CFM rating, safety devices, and pumps. There are several differences between lubricated and oil-free air compressors that you should know before buying. To better understand the difference between these types of air compressors, read on. This article will guide you through these differences.
Pump
If you are looking for a quality air compressor, you have come to the right place. A good air compressor pump will provide high pressure for anything from tires to boats and more. There are hundreds of different models to choose from, and the great thing about buying one from a Chinese manufacturer is that they have so many options. More importantly, Chinese manufacturers can customize air equipment such as air compressors at low prices.
A good quality air pump won't break easily, but you'll be able to use it for years. Choosing a high-quality pump will help you avoid many hassles on the road, such as unplanned downtime and installation costs. Plus, a pump from the same manufacturer as your air compressor is your best bet to ensure optimum performance. Listed below are some tips for finding a quality pump for your air compressor.
The air compressor is an important but unremarkable invention. Without them, our lives would be completely different. Without a pump, we can't get hot water from central heating, nor can we get heat from the refrigerator. We can't inflate bicycle tires, and we can't refuel cars. Pumps are vital to all kinds of machines. So why is it important to choose the right product? The answer may surprise you.
Different types of pumps are used for different applications. Positive displacement pumps move a fixed volume of fluid and direct it to a drain. This design ensures constant flow at a constant speed regardless of discharge pressure. Centrifugal pumps work differently. The impeller accelerates the fluid, converting the input energy into kinetic energy. This type of pump is most commonly used in mines, air conditioning, industrial plants, and flood control.
safety equipment
There are several safety features you should check when using an air compressor. First, check the connection of the air filter to the air. If they come loose, parts may separate and cause injury. Another important safety feature is the shut-off valve. When working near compressed air, the shut-off valve should be within easy reach and visibility. Moving parts and other equipment must be protected with protective covers. Check safety valve and replace damaged parts.
Rupture discs are copper discs located on the air cooler. When the air pressure exceeds a certain limit, it bursts. Fusible plugs contain materials that melt at high temperatures. The compressor should have a lubricating oil pressure alarm and cut off the trip signal. If these two safety devices fail, the compressor should be stopped immediately. The rupture disc should be inspected at least weekly to ensure it does not rupture under pressure.
If the pressure level is too high, and overcurrent protection device cuts power to the motor. It also automatically shuts off the compressor when the hose ruptures or the air volume exceeds a preset level. The device should be installed on the air compressor to prevent accidents. Its job is to protect the operator from harm. If employees do not follow these safety measures, they may cause equipment damage.
To ensure safety when operating the air compressor, safety glasses and gloves should be worn. Pressurized air can cause eye injury, and crash goggles can provide a barrier to prevent this. Additionally, the self-retracting cord prevents trip hazards and reinforces excess cord. You should also keep your hands and body away from the air nozzle. This will prevent you from being sprayed with compressed air.
CFM Rating
An air compressor's PSI and CFM ratings indicate the pressure and volume it can deliver. PSI stands for pounds per square inch and measures the force and pressure contained in one square inch of air. These two indicators are equally important when choosing an air compressor. If you need a lot of compressed air for a specific application, you will need a higher psi compressor. Likewise, if you are using compressed air in a smaller application, a low cfm compressor will not provide enough power to meet your needs.
When comparing different air compressors, be sure to pay close attention to horsepower and CFM ratings. While compressor power is essential for some tasks, it is not the most important aspect. The CFM rating of an air compressor will determine how big a project it can handle and how long it takes to charge. Make sure you understand the CFM and PSI ratings of your future compressors, as not knowing these important statistics can frustrate you and drive up costs.
In general, it is best to choose an air compressor with a CFM rating higher than the size of the air tool. This will ensure that the air compressor has enough pressure to work multiple tools efficiently at the same time. While smaller CFM ratings may be sufficient for smaller projects, larger tools such as drills require a lot of air. Therefore, the higher the CFM, the larger and more powerful the tool.
Once you understand the CFM of an air compressor, you can start looking for the right tool. You can check the CFM rating of your air compressor online by commenting below. If you're not sure about the size of your air tool, you can always buy a second air compressor. This is a great way to double the CFM of your air compressor! You'll have more air to do more work, and your compressor will last longer.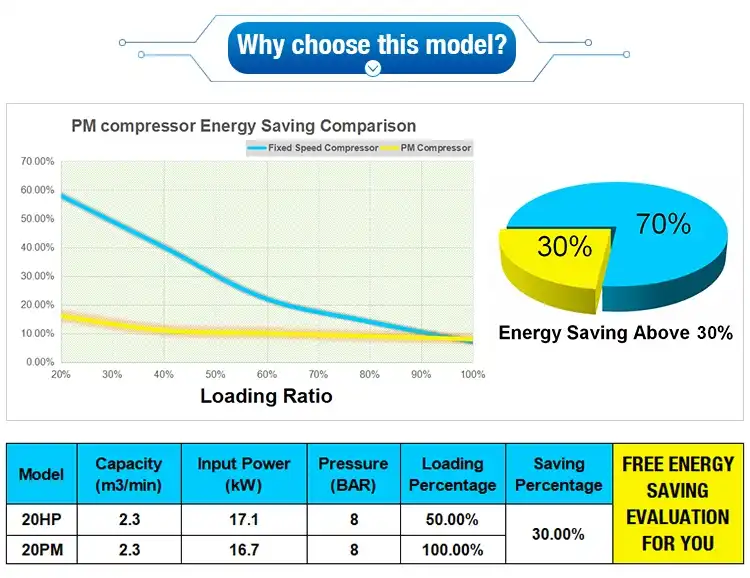 Lack of oil and lubrication
Oil-free air compressors have a smaller footprint and require less maintenance than oil-lubricated air compressors. Although oil-lubricated air compressors are more expensive and heavier than oil-free air compressors, they are also ideal for stationary use. The benefits of oil-free air compressors include greater durability and lower maintenance costs. The advantages and disadvantages of each type are discussed below.
Oil-free air compressors are generally quieter than oil-lubricated air compressors. However, you may still experience some noise while using it. To avoid this, you should choose a quiet intake compressor. However, if you work next to a noisy compressor, you should buy a muffler, an aftermarket filter that reduces compressor noise.
If you want to use the air compressor for a long time, the oil-free model is not the right choice. Its Teflon coating wears off over time, especially at extreme temperatures. Additionally, oil-free air compressors have a large number of moving parts that require regular maintenance, while oil-filled air compressors are great for those who don't want to invest in extra parts.
Another major difference between oil-free and oil-lubricated air compressors is lubrication. Oil-lubricated air compressors require regular lubrication whereas oil-free air compressors are pre-lubricated. They have fewer parts and are cheaper. Oil-free air compressors are lighter than oil-lubricated air compressors. In addition to being more affordable, oil-free air compressors are more powerful and durable.
While oil-filled air compressors are more efficient and durable, they generate a lot of heat. However, they are also more expensive and require regular oil changes. Furthermore, they are difficult to transport. They also need to be permanently installed. These air compressors are also not portable and require a fixed location. So, consider your needs before deciding which type is best for you. When you're choosing an air compressor for your business, be sure to shop around.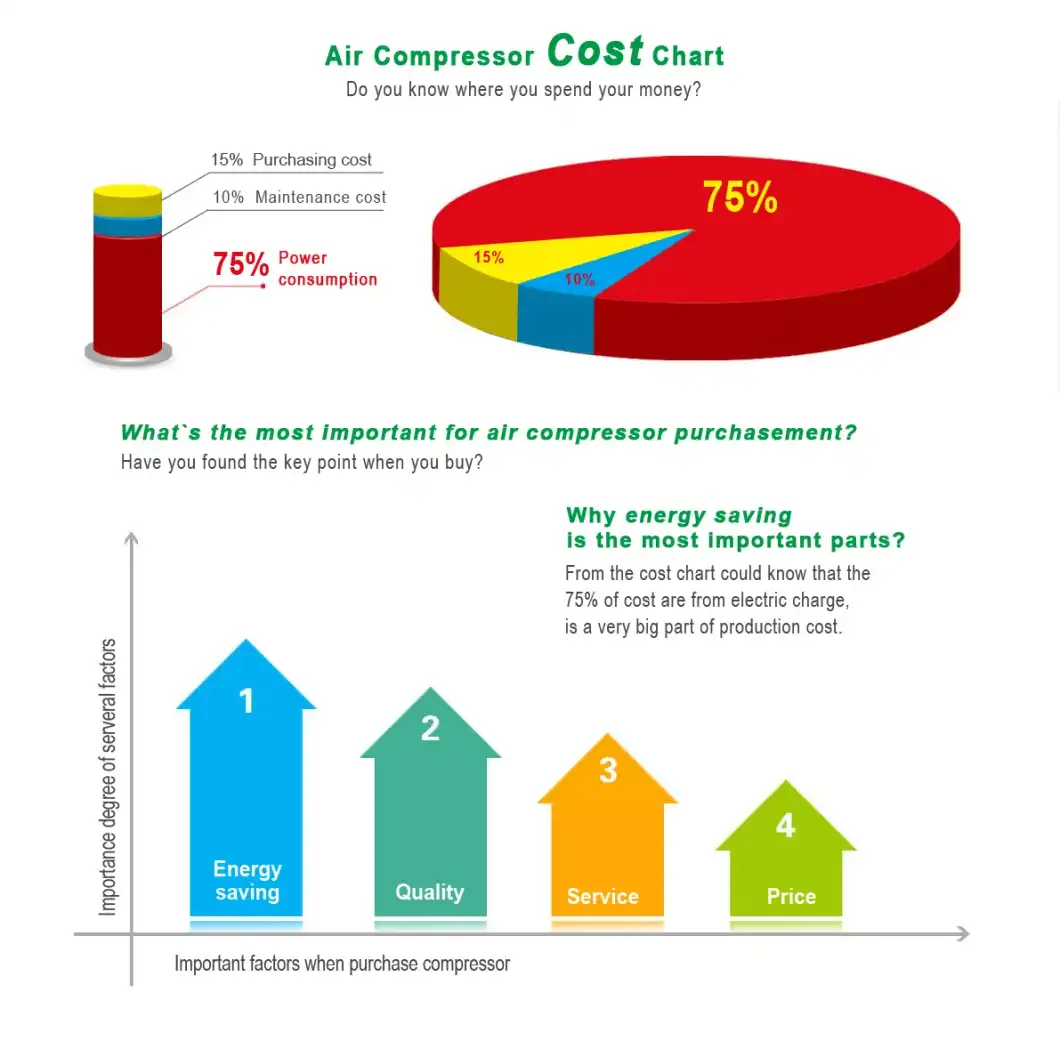 noise level
If you are wondering what the noise level of an air compressor is, the answer depends on your specific equipment and working environment conditions. Typically, air compressors produce 40 to 90 decibels of noise. Although the lower the decibel level, the quieter the compressor will be. Larger, more powerful air compressors produce higher noise levels than their little brothers. But no matter how big the air compressors are, it's a good idea to wear hearing protection while working around them.
When purchasing a new air compressor, the noise level of the air compressor should be considered. While this may seem like a small problem, there are actually a lot of variations on these noisy machines. The most common type of air compressor is the reciprocating piston pump. This model uses pistons similar to an engine to rotate inside a chamber. The piston moves quickly and traps air proportional to its size. Single-piston air compressors are generally noisier than twin-piston models, also known as twin cylinders.
But even if you have the proper equipment to protect your hearing, it's still important to know the noise level of an air compressor. Even if the noise is not immediately dangerous, it can still cause temporary or permanent hearing loss. This condition is called noise-induced hearing loss, and an air compressor with a sound level of 80 or higher can cause permanent hearing damage. You can avoid potential damage to your hearing and prevent accidents by simply paying attention to the noise level of your air compressor.
Air compressors are inherently noisy, but if you take steps to reduce their noise levels, you can minimize disruption to neighbors and co-workers. For example, installing a sound enclosure in your work area can prevent your air compressor from making as much noise as before. Depending on your workspace, you can also try installing a long air hose, which will reduce sound levels by up to 25%.




editor by CX 2023-05-18
Product Description
MODEL
HC400A
Air flow rate
(L/min@bar)
Technical Specification
Name
Air compressor
100 L/min@0 bar 
87 L/min@2 bar
Voltage :220V 50Hz /110V 60Hz ;
Power: 390W ;
Noise : ≤50dB(A) ;
Speed: 1440rpm / 1700rpm ; 
Temperature : -5ºC-40ºC ;
Thermal protector : 135ºC 
with oxidation treatment 
Packing  
2 pcs / carton 
Dimension
251*128*194 mm
Installation size
89*203mm
Weight
8.3 kg
FAQ : 
Q.1: When I get my products, is there anything I should pay attention to ?
It need to clear the filter once every 2 months. When use it, it need to handle with care and pay more attention to waterproof.
Q.2: How do you control the quality ?
From raw material purchase, production process to finished product delivery, strict quality control is carried out. All goods need to pass 3 times QC inspections to ensure good quality. And for every machine have the test data report , we will keep these test report into our quality traceability system about 3-5 years . The compressor label shows the S/N number is matched with this test record , so that we can help you to solve the problems within warranty ASAP .
Q.3 : If our products have problems within warranty , what we can do ?
(1)  Telephone  / email Service When you have the problems for the compressor , please send us the pictures and videos for the problems , we will check our test report and help to solve the problems for you .
(2) Technical training If the customer has a need, the company can appoint technicians to provide unified training to the customers. Customers can also request training based on actual needs and the company will arrange training to meet customers' requirements.
(3) Return to factory maintenance For products that customers cannot repair by themselves, they can be returned to the factory for repair. We will arrange after-sales service personnel to carry out test and repair on the day of receipt of the product, and respond within 24 hours. If there are no special circumstances, we will arrange delivery within 48 hours. If there are other technical problems, we will call you.
(4) Regarding after-sales service, our company does not have a complicated application process, so if you have any requirements, we can quickly give you a solution, you do not need to wait for the application results for a long time. Our company will treat you as our VIP customer and give you fast and good service. Most of the company's customers have an annual business growth of 30-50%. We hope that we can also help you grow your business and let us start cooperation on the basis of mutual trust and mutual benefit.
Q.4: Question: Can you produce the compressor and package with our Logo ?
Q.5: What's your warranty?
Our warranty is 2 years.
It means that if our machine has any problems within 2 years, we will send you new 1 or free spare parts for your replacement.
Q.6: Question : How many years of your factory? 
Our factory has the production experience more than 16 years. 
We make main spare parts of compressor by ourselves (include the motor), so we can control the compressor quality very wellIt depends on your purchase quantity , we can customize it for you .
| | |
| --- | --- |
| After-sales Service: | Online Support |
| Warranty: | 2 Years |
| Lubrication Style: | Oil-free |
| Cooling System: | Air Cooling |
| Cylinder Arrangement: | Duplex Arrangement |
| Cylinder Position: | Two Cylinder |
Samples:

US$ 65/Piece

1 Piece(Min.Order)

|
Request Sample
| | |
| --- | --- |
| Customization: | |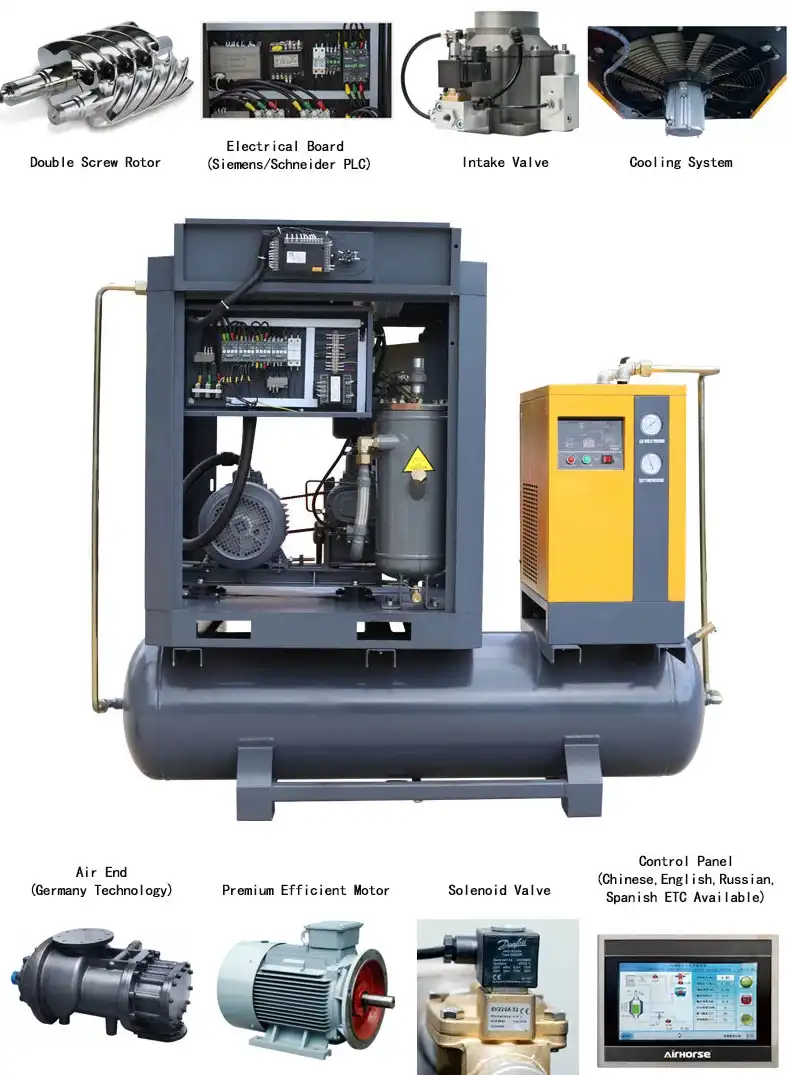 The Air Compressor Is a Versatile Tool
The Air Compressor is one of the most versatile tools in any garage or workshop. It is easy to use and can perform a variety of tasks, from jackhammering to drilling. These machines are available in a wide variety of sizes and types, making it an excellent choice for a variety of situations. With a single motor, you no longer need separate motors for each tool. Its lightweight, compact design makes it easy to handle, and the single motor also reduces wear on parts.
Oil-injected
Oil-injected air compressors require a large amount of lubricant, which needs to be added to the sump regularly to maintain optimum performance. As there are many types of industrial fluids, a well-intentioned maintenance technician may add the wrong lubricant to the compressor. If this happens, the compressor will become incompatible with the lubricant, resulting in excessive carryover and the need to flush and replace downstream air treatment components.
Typically, the G 110-250 oil-injected rotary screw compressor from Atlas Copco provides reliable compressed air, preventing costly downtime. The G110-250 oil-injected rotary screw compressor is highly reliable and durable, enabling it to function in temperatures up to 46degC/115degF. Despite the oil-injected air compressor's robust design, this unit requires very little on-site installation, and it features simple operation.
The primary advantage of oil-injected air compressors is the reduced cost of running. The cost of oil-free compressors is less than half of that of oil-injected ones, and it will require fewer maintenance costs in the long run. Moreover, the oil-free system is more environmentally friendly than oil-injected air compressors. But the drawbacks of oil-injected air compressors are substantial, too. It can contaminate finished goods and cause a significant financial risk for the manufacturer.
An oil-injected rotary screw air compressor offers several advantages over its counterpart. First, it features an innovative vertical design with variable-speed drive, allowing it to run more efficiently. Second, oil-injected air compressors reduce energy consumption by up to 50% compared to non-oil-injected air compressors. They also have a thermostatic valve, allowing them to maintain an optimum temperature. Thermostatically-regulated oil coolers allow the compressor to run more quietly.
Oil-free
What is an oil-free air compressor? The name refers to a type of air compressor that does not contain oil in the compressor chamber. Oil-free air compressors still use oil for various purposes, including lubricating the moving parts and managing waste heat. However, many people do not realize that their air compressor still requires oil for proper functioning. This article will explore why this type of air compressor is preferable for many users.
First of all, oil-free air technology has many benefits. For one, it reduces the energy cost involved in filtering air, and it minimizes leaks. Moreover, it also reduces the oil costs associated with compressor refills. And finally, it reduces the risks of contamination. Oil-free air technology is the future of compressed air. If you're looking for an oil-free air compressor, here's what to look for in your search.
Depending on the purpose of your air compressor, it may be beneficial to invest in an oil-free air compressor. Oil-lubricated air compressors are generally more durable than their oil-free counterparts, but they may cost twice as much. You should still consider the cost of ownership before purchasing an oil-free compressor. The oil-free models can be easier to transport, and they are more powerful. Moreover, they're quieter than oil-lubed models.
An oil-free air compressor also means less maintenance, as it doesn't need oil to work. This type of air compressors also features fewer moving parts, which means fewer places for problems to develop. All oil-free air compressors are manufactured to meet ISO Class 0 and 1 air purity standards. They also have less noise and vibration compared to their oil-based counterparts. So, why not choose an oil-free air compressor for your business?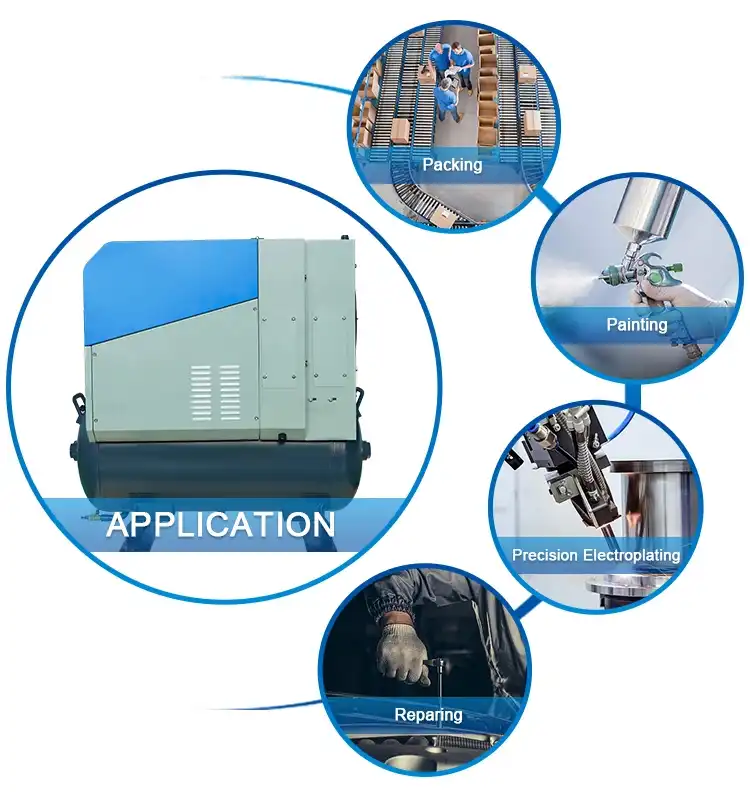 Gasoline
When choosing a gas-powered air compressor, it's important to consider the advantages of gasoline. This energy source can power a large air compressor without electricity. However, this type of air compressor lacks electrical hookup, so you'll need to run an extension cord if you need to use it at a distance. However, gas compressors are able to function with just a gas tank. This makes them ideal for medium to heavy-duty industrial applications.
Another important consideration when choosing a gas air compressor is its size. Larger compressors are typically larger than portable ones and require more space. This makes them easier to transport and operate on the go. However, if you're not sure which type of air compressor is best for you, consider the gas-powered versions. While they may be lighter, they don't run as smoothly as their electric counterparts. Gasoline-powered compressors are not as portable as their electric counterparts and require proper maintenance.
Electricity
Electricity in an air compressor is not cheap. A 25 HP air compressor runs for ten hours each day, five days a week. The motor in these machines consumes 746 watts per hour. To find out how much electricity the equipment uses, multiply the wattage by the running time. For example, if the compressor runs for three hours, then it will use 1.9 kilowatt hours of electricity. To determine how much electricity an air compressor uses per day, you can calculate the kilowatt hours and multiply the number by the utility rate. Considering this, you can determine the cost of running your air compressor once per month.
The cost of operating an air compressor depends on the type of compressor. Electric air compressors are often silent and can run without any maintenance. These tools can be left unattended for up to four thousand hours before requiring repair. Electric air compressors require higher power for higher pressure, so you should plan accordingly. Whether or not you need a maintenance visit is up to you, but the benefit of not having to spend a fortune on repairs is priceless.
Although compressed air is not an energy-efficient source, its use in a variety of applications may save you money and kilowatts. Since an air compressor uses power when it is running, the cost is lower than the cost of operating a power tool. If you plan to use your air compressor for a long time, make sure that it is maintained properly. Proper care will save you money and power, and you may even be able to get an extended warranty if the compressor breaks down.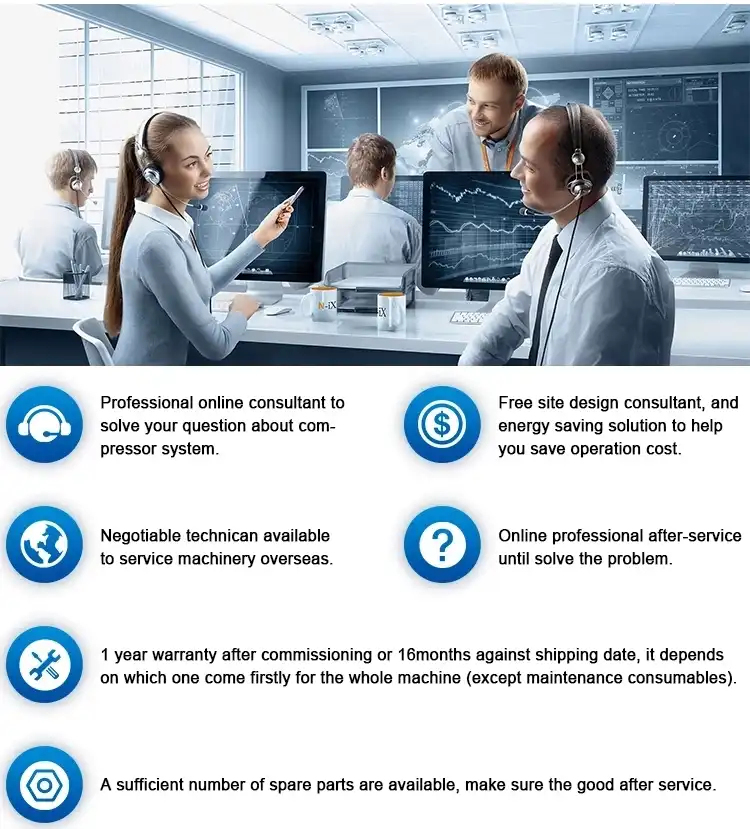 Variable frequency drive
The main purpose of a variable frequency drive (VFD) in an air compressor is to reduce energy consumption in the process of compression. A single motor drag system cannot adjust its speed continuously according to the weight of the load. By applying frequency control to the compressor, the power consumption can be reduced while maintaining the same pressure level. Therefore, a VFD is an excellent choice for compressors. Its benefits are numerous.
A VFD can also monitor the temperature of the motor and send error signals if the motor is running too hot or too cold. This eliminates the need for a separate sensor to monitor the oil pressure. These functions are useful not only in lowering energy consumption, but also in improving the performance of an application. Moreover, a VFD can monitor additional variables such as temperature and motor speed. Hence, it is a useful investment.
When using a VFD, it is crucial to choose the right motor. The speed of the compressor should be within the maximum starting limit of the motor. The air tank may be of any size, but a constant pressure limit is required to keep the VFD running within the service factor of the motor. In addition to a VFD, a master controller should also include a remote pressure set point and a PID card for a master controller. The transmitter should incorporate all useful data from the VFD, including the speed and the oil temperature. The VFD must be tested before it is integrated with the master control. It should be tested for min and max speed, temperature, and current within the expected range.
The use of a VFD in an air compressor has many benefits. One of the most notable is the reduction in power consumption. Fixed-speed compressors run on set points of six to seven bar. An extra bar of compression uses 7 percent of energy. This energy is wasted. A VFD-powered air compressor can also increase the life span of compressor parts. It is one of the best investments in your compressor. So, why wait any longer?



editor by CX 2023-04-23
Solution Description
Certifications
Business Profile
We are professional manufacturer of medical equipment for 20 years.  
Our products include operation lamp, operation table, ceiling pendant, hospital bed, patient monitor, medical stretcher, medical cabinet, medical trolley and vets instruments CE, FDA, TUV, ISO Certifications are available. 
After Revenue Support
We provide 24hours aftersales support
1.Specialized help and guide
2.Free of charge spare elements
three.Warranty:2years
Payment time period:
Payment Expression
T/T
EXW
30% TT in progress, paid the harmony before
shipment
 
FOB/FCA
CNF
CIF
DDU/DAP
 
L/C
L/C quantity above fifty,000 USD, we can accept L/C at sight
West Union
Amount decrease than 5000usd
Shipping and delivery Time
3~5days soon after obtaining the payment
FAQ
Q: Are you producer ?
A: Sure,we have our personal R&D staff and income team,We supply you a single-stop support.
Q: Do you have CE,ISO13485?
A: Of course,our merchandise are authorized by CE,ISO13485
Q: Is OEM &ODM accessible in your factory ?
A: Of course, you just offer us needed paperwork and then we will generate the items as your specifications.
Q: What is your Payment term?
A: 1.L/C at sight
two.T/T:30% deposit by T/T,70%stability by T/T prior to shipment
three.Trade term:EXW, FOBZheJiang or CIF&CFR
Q: What is your Packing details?
A: 1.Wooden case or carton package,regular export packages
two.All of the productions are inspected carfully by QC before supply.
Q: What is your Shipping time?
A: Generally, we make products inventory, if we have the products in inventory,The supply time is5-ten days following receiving the deposit If we will not have the goods in inventory, we will organize the creation right now, the delivery time will be 20-30days,It is dependent on the amount of buy
Q: What is your Min.get?
A: There is certainly no minimum amount
| | |
| --- | --- |
| Certification: | CE |
| Product Name: | Dental LED Curing Light |
| Brand Name: | Hochey Medical |
| Power: | 600W |
| Speed: | 1400/1750 r.p.m |
| Air Flow: | 118L/Min at 0bar |
###
Samples:

US$ 250/Piece

1 Piece(Min.Order)
###
###
Payment Term
T/T
EXW
30% TT in advance, paid the balance before
shipment

FOB/FCA
CNF
CIF
DDU/DAP
L/C
L/C amount above 50,000 USD, we can accept L/C at sight
West Union
Amount lower than 5000usd
Delivery Time
3~5days after receiving the payment
| | |
| --- | --- |
| Certification: | CE |
| Product Name: | Dental LED Curing Light |
| Brand Name: | Hochey Medical |
| Power: | 600W |
| Speed: | 1400/1750 r.p.m |
| Air Flow: | 118L/Min at 0bar |
###
Samples:

US$ 250/Piece

1 Piece(Min.Order)
###
###
Payment Term
T/T
EXW
30% TT in advance, paid the balance before
shipment

FOB/FCA
CNF
CIF
DDU/DAP
L/C
L/C amount above 50,000 USD, we can accept L/C at sight
West Union
Amount lower than 5000usd
Delivery Time
3~5days after receiving the payment
Choosing the Right Air Compressor For Your Home
You will find that air compressors are indispensable tools for a variety of situations, including garages, home workshops, and basements. These tools can power a variety of tools, and each model is sized to suit the job at hand. Because air compressors have only one motor, they are lightweight, compact, and easy to handle. Using one air compressor to power several tools will also reduce the wear and tear on individual components. This article will introduce some important characteristics to look for when choosing the right air compressor for your home.
Positive displacement
A positive displacement compressor applies pressure to a fluid, whereas a centrifugal one does the opposite. A positive displacement compressor creates the desired pressure by trapping air and increasing its volume. Its discharge valve releases the high-pressure gas. These compressors are used in industrial applications and nuclear power plants. The difference between a positive and negative displacement compressor is that a positive displacement compressor can compress and release air at a consistent rate.
A positive displacement air compressor uses a reciprocating piston to compress air. This reduces the volume of the air in the compression chamber, and a discharge valve opens when the pressure reaches the desired level. These compressors are used in bicycle pumps and other pneumatic tools. Positive displacement air compressors have multiple inlet ports and have several configurations. Positive displacement air compressors have a single-acting and double-acting piston, and can be oil-lubricated or oil-free.
A positive displacement air compressor is different from a dynamic compressor. It draws air into the compression chambers and then releases the pressure when the valve is opened. Positive displacement compressors are common in industrial applications and are available in single-acting, double-acting, and oil-lubricated models. Large piston compressors have ventilated intermediate pieces and crossheads on gudgeon pins. Smaller models have permanently sealed crankcases with bearings.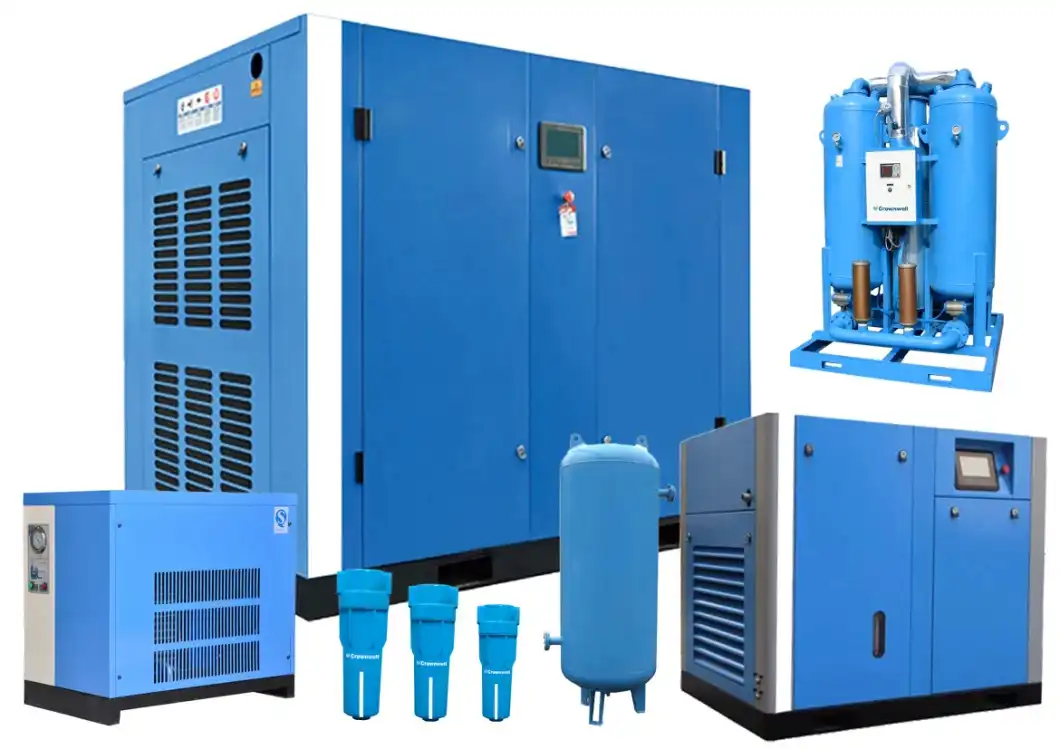 Oil-free
Oil-free air compressors have some advantages over their oil-lubricated counterparts. They do not require lubrication oil because they are coated with Teflon. The material has one of the lowest coefficients of friction and is layered, so it slides past other layers with little effort. Because of this, oil-free compressors tend to be cheaper and still deliver comparable performance. Oil-free compressors are a good choice for industrial applications.
The life of an oil-free air compressor is significantly longer than an oil-lubricated counterpart. These models can operate up to 2,000 hours, four times longer than the average oil-lubed compressor. Oil-free compressors also have a significantly lower operating noise than their oil-lubricated counterparts. And because they don't need oil changes, they are quieter. Some even last up to 2,000 hours.
An oil-free air compressor is a good choice if your application requires high levels of purity. Several applications require ultra-pure air, and even a drop of oil can cause product spoilage or damage to production equipment. In addition to the health risks, an oil-free air compressor reduces the costs associated with oil contamination and minimizes leaks. It also eliminates the need for oil collection, disposal, and treatment.
A typical oil-free air compressor is very efficient, requiring only about 18% of the full load horsepower. However, oil-free compressors have a higher risk of premature failure and are not recommended for large-scale industrial applications. They may also use up to 18% of the compressor's full capacity. They may sound appealing, but you must make sure you understand the benefits of an oil-free air compressor before choosing one for your industrial applications.
Single-stage
A single-stage air compressor is designed to provide the power for a single pneumatic tool or device. These machines are generally smaller than two-stage compressors and produce less heat and energy. These machines aren't designed for heavy-duty industries, but they are still highly effective for a variety of applications, including auto shops, gas stations, and various manufacturing plants. They can also be used in borewells, as they are suitable for small spaces with low air flow requirements.
A single-stage air compressor has one cylinder and two valves – the inlet and the delivery valves. Both of these valves function mechanically, with the inlet valve controlling torque and the delivery one controlling air pressure. Generally, single-stage compressors are powered by a gas engine, but there are also electric models available. The single-stage air compressor is the most common type of air compressor. It has a single cylinder, one piston, and one air cylinder.
The single-stage air compressors are used for small projects or personal use. A two-stage air compressor is more effective for industrial projects. Its longer air end life makes it more efficient. It is also more efficient for use in the automotive industry, where the engine has many cylinders. In general, single-stage compressors require a higher power level. The single-stage model is ideal for small projects, while a two-stage one is suitable for larger-scale arsenals.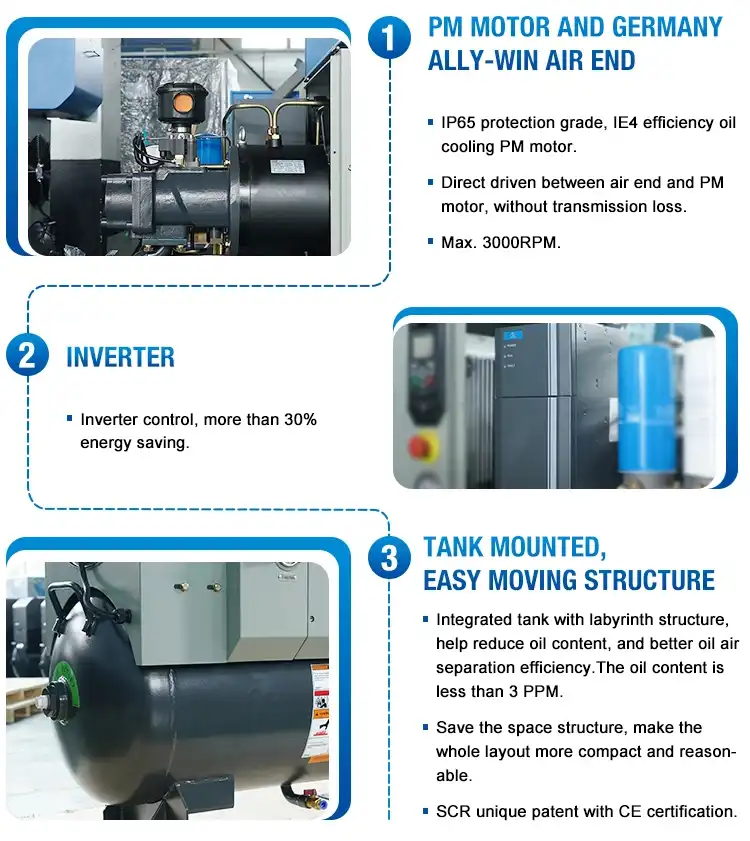 CFM
The cubic foot-per-minute (CFM) of an air compressor is the output of the machine. In order to calculate the CFM level, start by looking at the compressor's specifications. You should know how many cubic feet the unit can hold and how many pounds per square inch it can compress. Once you have these information, you can calculate the CFM. Now you can use these numbers to select an appropriate air compressor for your needs.
The most common way to increase the CFM of an air compressor is to turn the regulator down. By turning the dial down, the air compressor will produce more than 10 CFM. You can also try connecting two output valves. Make sure that the settings are adjusted properly before you begin. This will ensure that your air compressor is functioning at its maximum efficiency and lifespan. To increase the CFM of your air compressor, first check that your regulator is calibrated for the desired pressure level.
To calculate the CFM of an air compressor, first determine the tank volume of the machine. Then, multiply this volume by the time it takes to fill the tank. Then, divide the result by 60 seconds to calculate the CFM. Once you know how much air your machine can hold, you can choose a suitable air compressor. If you're working in a confined area, you should buy a tool with a large tank.
PSI
The PSI of an air compressor is the pressure that it can output. A typical air compressor has a gauge connected to the airline at the bottom, next to it, or between the two. The gauge tells the actual pressure of the air compressor, while the cut-out pressure is determined by the manufacturer. The manufacturer recommends that you set the cut-out pressure twenty to forty PSI higher than the factory recommended pressure. If you want to set the pressure for your nail gun, you can use the cut-in and cut-out pressures on your compressor, and the tank won't exceed this range.
The PSI of an air compressor measures the force that it can deliver, which is often in pounds per square inch. For most air tools, you need at least forty to 90 psi. In general, reciprocating air compressors work on an on/off basis. This relationship is known as the duty cycle. All air compressors are rated for a particular duty cycle, such as fifty percent on and twenty-five percent off.
The Psig of an air compressor is not free, as many people believe. The PSI of an air compressor is not free, but it is essential to maintain it for safe operations. If you're having trouble maintaining a consistent pressure, consider turning down the PSI of your compressor by 2 psig. This will determine the critical pressure for the machine. You'll also increase the amount of energy in the system by one percent.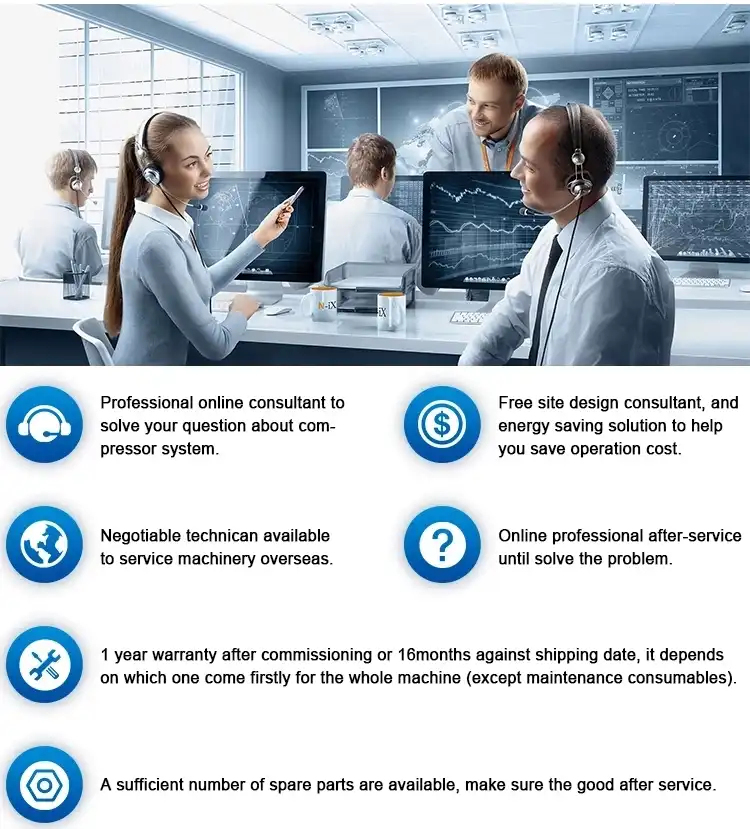 Power source
The power source for an air compressor is crucial in its operation. Without the correct voltage and amperage, air compressors will not function properly. The power source must be close to the compressor so that it can plug into an electrical outlet. If it is too far from the outlet, the compressor may not be able to build enough pressure. When this happens, the fuse inside the air compressor will turn off to protect the user. The power source should be a safe distance from the compressor.
Most manufacturers do not specify the power source for an air compressor. Depending on the horsepower, the compressor will require approximately four amps of power. A one-horsepower compressor would draw about twelve amps. If it were powered by a typical 120-volt household supply, its motor would exceed the 15-amp breaker capacity. A larger air compressor, however, will require a separate 15-amp power source, making it impossible to use it with this type of power source.
The power source for an air compressor is typically electrical alternating current (AC) that is equivalent to the voltage on a standard wall outlet. A three-phase air compressor, on the other hand, requires a special AC supply with three electrical offset pulses. Regardless of the type of air compressor, the power source must be compatible with the incoming power service. One of the most common problems when attempting to connect an air compressor to an AC power source is undersized wire. This results in low voltage and high amperes, tripping of over-load relays and blown fuses.



editor by czh 2023-01-06
Merchandise Description
About Us
                                                                                
HangZhou CZPT is the Team firm that skillfully engaged in promoting of dental merchandise in HangZhou, And we're specialised in the manufacturing and revenue of "Dental Substance,Consumable and dental device", We are committed to give support to the worldwide dental traders, dealers and dentists, offer 1-cease dental searching platform.
Oilless Dental Air Compressor  KJ-800

Merchandise Description
KJ-500 OILLESS Dental AIR COMPRESSOR-1EW 30L
Features:
one It can help 2pcs dental device
two CE Approved
three Coloration possibilities: blue, white,
four OEM can be made according to client's request
5.uesd in dental chair
Complex DATAS
Voltage/Frequency
110V/220V AC 60Hz/50Hz
Current
three.8A
Energy
850W
Velocity
 
Quantity Flow
81L/min
Start doing work force
.8Mpa
Rated exhaust force
.8Mpa
Air tank
30L
Sounds
65dB
Internet Fat
38Kg
Gross Bodyweight
forty-45kg
Deal dimensions
30L 52*fifty two*65cm cm(Carton)
 
If you're interested in our product,you should contact me.
| | |
| --- | --- |
| Type: | Dental Air Compressor |
| Color: | White,Blue |
| Supply Voltage: | AC220V 50Hz |
| Working Pressure: | 0.8MPa |
| Input Power: | 850W |
| Volume Flow: | 81(L/Min) |
###
###
| | | | |
| --- | --- | --- | --- |
| Voltage/Frequency | 110V/220V AC 60Hz/50Hz | Current | 3.8A |
| Power | 850W | Speed | |
| Volume Flow | 81L/min | Start working pressure | 0.8Mpa |
| Rated exhaust pressure | 0.8Mpa | Air tank | 30L |
| Noise | 65dB | Net Weight | 38Kg |
| Gross Weight | 40-45kg | Package size | 30L 52*52*65cm cm(Carton) |
| | |
| --- | --- |
| Type: | Dental Air Compressor |
| Color: | White,Blue |
| Supply Voltage: | AC220V 50Hz |
| Working Pressure: | 0.8MPa |
| Input Power: | 850W |
| Volume Flow: | 81(L/Min) |
###
###
| | | | |
| --- | --- | --- | --- |
| Voltage/Frequency | 110V/220V AC 60Hz/50Hz | Current | 3.8A |
| Power | 850W | Speed | |
| Volume Flow | 81L/min | Start working pressure | 0.8Mpa |
| Rated exhaust pressure | 0.8Mpa | Air tank | 30L |
| Noise | 65dB | Net Weight | 38Kg |
| Gross Weight | 40-45kg | Package size | 30L 52*52*65cm cm(Carton) |
How to Repair and Maintain an Air Compressor
A compressor is a device used to move air from one place to another. Air enters the air compressor through the intake valve. Inside the compressor, the vanes on the inner rotor rotate within an eccentric cavity. The self-adjusting length arm divides the space into multiple cavities of different sizes. As the rotor rotates, air fills the cavity. As air flows around the cavity, it builds pressure and is squeezed out of the compressor output.
Positive displacement
Positive displacement air compressors use reciprocating pistons to compress air. Gas is drawn in during the suction stroke and compressed by moving the piston in the opposite direction. It then discharges the compressed air by moving it in the opposite direction. This type of air compressor is most commonly found in automobiles, refrigerators, and other applications that require high pressure. However, it is not as efficient as a centrifugal compressor.
Most modern air compressors use positive displacement. Positive displacement models capture a volume of air in the compression chamber and distribute it when the pump is operating at maximum capacity. They are more economical than their negative displacement counterparts. Reciprocating screw air compressors are the most common positive displacement compressors. The reciprocating screw air compressor adopts a water jacket around the cylinder and is often used in processes such as oil drilling.
A bicycle pump is an example of positive displacement compression. Air is drawn into the cylinder and compressed by the moving piston. A piston compressor works on the same principle, but it uses a rotating crankshaft or connecting rod to complete the movement of the pistons. There are two types of positive displacement compressors: single-acting and double-acting. Both types work on the same principle, both are positive displacement compressors. The difference between the two types is the pressure ratio.
In air compression, positive displacement compression reduces the volume of the fluid and reduces its viscosity. This results in higher pressure ratios and is used in centrifugal, axial, and scroll compressors. Positive displacement is a common feature of most air compressors. Positive displacement compressors offer the same benefits and are more energy-efficient when applied to oil-free and gas applications. This type of compression is usually the best choice for low-pressure applications.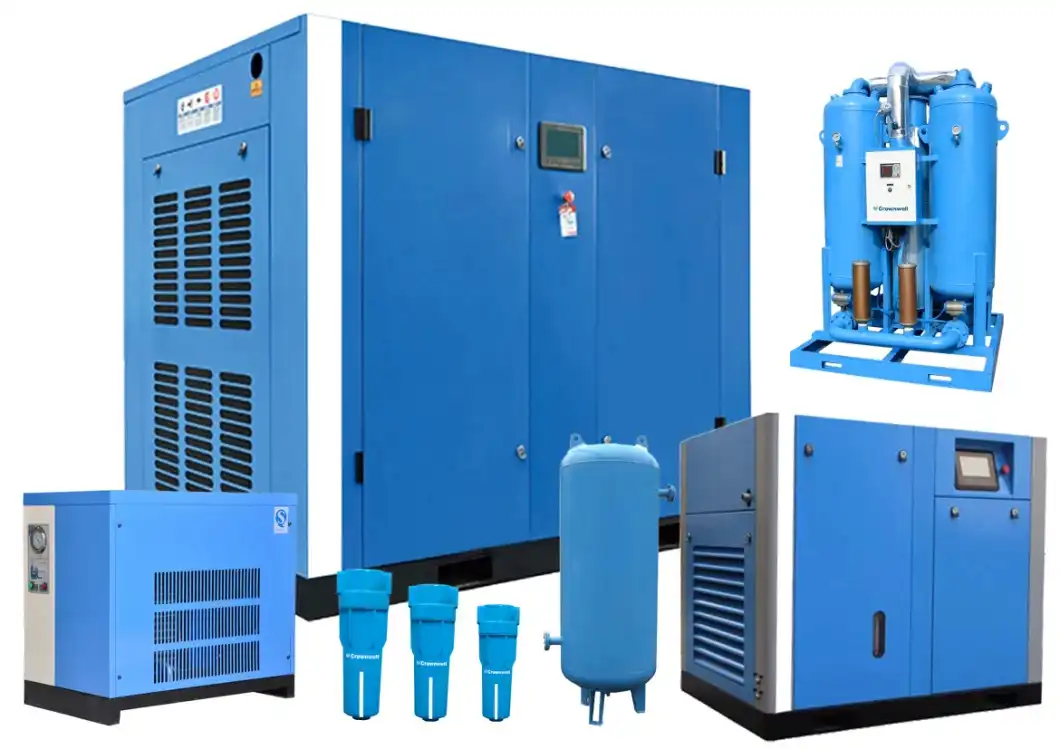 oil free
If you're looking for an air compressor for your business, consider an oil-free air compressor. These models offer cleaner, quieter operation than traditional air compressors and require less maintenance. They also meet ISO Class 0 or Class 1 air purity requirements. Oil-free air compressors are also quieter, with fewer moving parts and less noise. These advantages make oil-free air compressors an ideal solution for many commercial applications.
Air purity is critical in many industries. Even the tiniest drop of oil can damage production equipment or damage products. The best way to find an oil-free air compressor for your business is to consider the process and end product. As air quality improves, more and more businesses are turning to oil-free compressors. Some of the advantages and disadvantages of these air compressors are:
When choosing an oil-free air compressor, it is important to understand the terminology used in the industry. Knowing these terms will make it easier for you to choose the right compressor for your needs. ACTFM, or actual cubic feet per minute, is an industry term for measuring the amount of air pumped in one minute under rated conditions. Although a simple number, it can be very useful in determining which type of air compressor is best for your application.
The ISO 8573-1 international standard defines air quality and provides air purity classifications. The strictest classification is air purity class 0. Many manufacturers claim that oil-free air compressors meet this standard. However, a class 0 oil-free air compressor does not necessarily mean that the air is free of contaminants. In fact, Class 0 is the benchmark for air purity. While zero air quality is the highest level, that doesn't mean it's completely oil-free.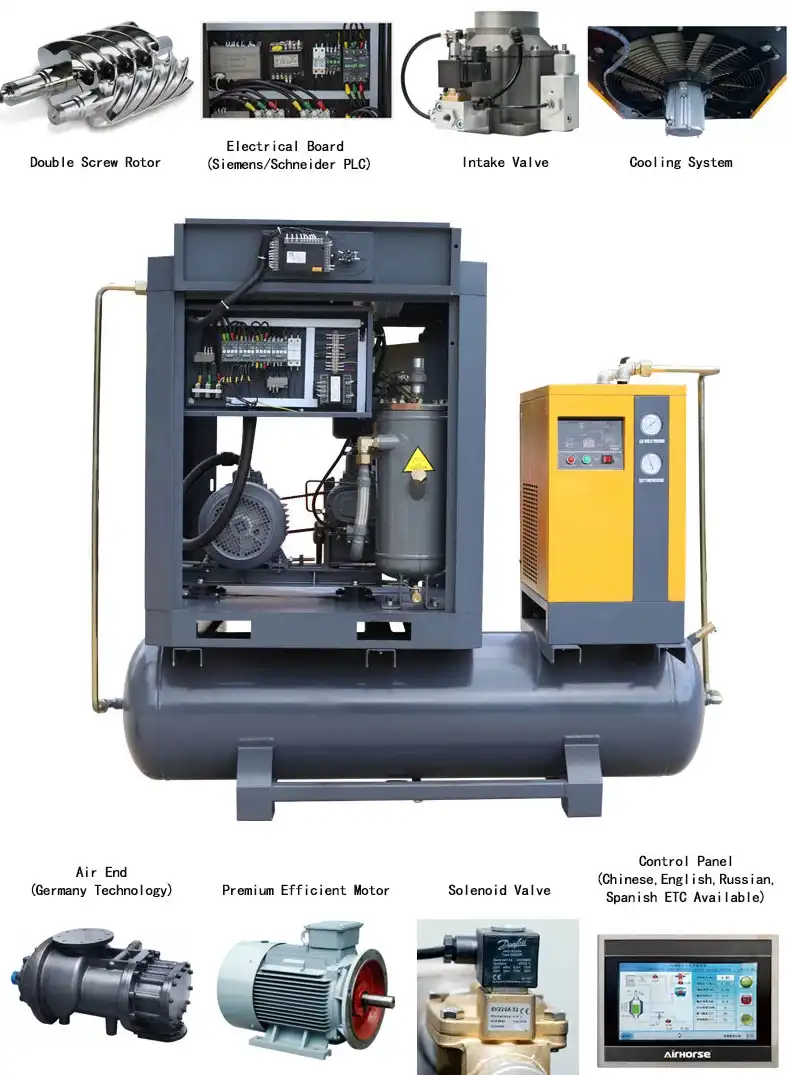 double acting
A double-acting air compressor is a device that uses compressed air to generate electricity. Its working principle is based on piston and connecting rod. The connecting rod connects the crankshaft to the piston through pins and caps. The piston moves as the piston moves. Rods are usually made of forged carbon steel. In terms of service and maintenance, double-acting compressors require regular vise maintenance and proper cleaning.
The displacement of the compressor is a measure of the displacement that the piston can produce in a certain period of time. Displacement is usually expressed in actual cubic feet per minute. The exact calculation depends on the type of cylinder and the configuration of the compressor. Single-acting cylinders can have head-end or crank-end displacement, both of which can be measured using the displacement equation. A double-acting air compressor will use this equation. 4 and 6 calculate the displacement.
Double-acting air compressors have multiple cylinders and are made of cast iron. They are water-cooled and have a mechanical connection between the piston and connecting rod. A double-acting compressor compresses air twice per revolution of the motor. One cylinder moves up, while the other cylinder moves down. The piston moves down, allowing air to enter through valve #1. During the operation of the compressor, the temperature of the air and gas increases.
Double-acting air compressors typically have high pressure and are considered workhorses. Double-acting compressors also feature intercooling and double compression. As a result, these machines tend to last longer than single-acting compressors. Its low speed and dual compression make it a workhorse in the compressor industry. Double-acting air compressors are workhorses and versatile devices.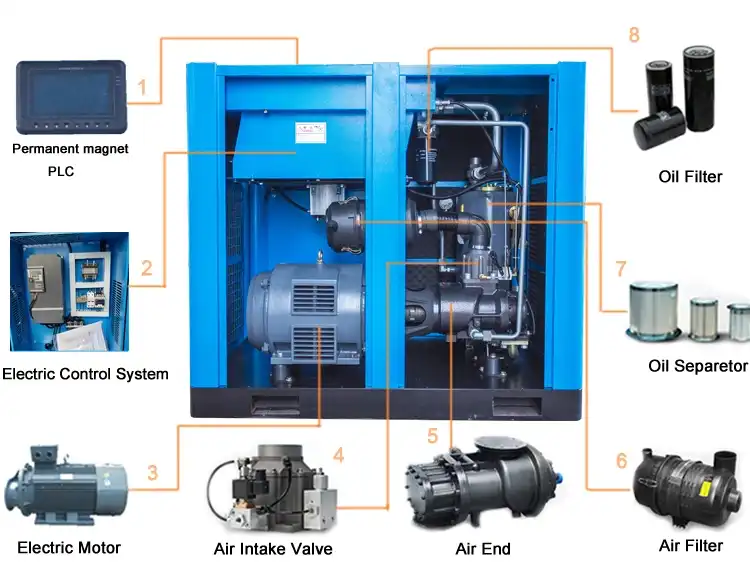 fuel tank pressure switch
You can adjust the pressure in the air compressor tank by adjusting the differential pressure. You can turn the mainspring clockwise or counterclockwise to increase or decrease the pressure. This valve will open when the pressure is low enough to start the compressor. If the pressure is too low, the valve should be closed. The cut-in and cut-out pressures should be set to appropriate values. After adjusting the tank pressure, check the hysteresis of the tank pressure switch and set the desired shutoff pressure.
If the pressure in the tank falls below the cut-in level, the tank pressure switch must be replaced. You can test the switch with a multimeter. Make sure the switch is not damaged. If you can't find the switch, you can look at the other sections. If you find any damaged or missing parts, you should replace them. Otherwise, it may be time to check the tank pressure switch. You may need to disassemble the compressor and remove the switch.
The fuel tank pressure switch is an important part of the air compressor. It keeps you informed of the amount of air delivered by the compressor. If your tank or tank is damaged, your readings will be wrong. If the pressure switch is damaged, it will not function properly and result in incorrect readings. Fortunately, there are some easy ways to fix this. To prevent this from happening, keep the tank pressure switch in good condition.
When the air pressure in the tank drops to the cut-in pressure setting, the switch allows power to flow through it. This will start the motor and pump of the air compressor. Then, if the pressure in the tank rises above the cut-off level, the switch will trip and stop the compressor. This will prevent it from being over-pressurized. Power flow will continue to flow to the motor. Depending on your compressor model, you can change the cut-in and cut-out pressures as needed.
energy source
The power supply of the air compressor is very important. Most air compressors run on 12 VDC, which is ideal for automotive use. Alternatively, you can buy a switching power supply for around $20. No matter which power supply you choose, you must ensure that it can support the maximum current of the compressor. You can find power supplies in all sizes, from quarter-horsepower to five-horsepower.
The voltage required for a three-phase air compressor will vary. Three-phase air compressors require three separate power cords and a three-phase electrical service panel. This is because a standard 120/240-volt electrical service panel is not sufficient to power a three-phase compressor. Additionally, three-phase compressors require three separate isolated wires for the engine and motor circuits. Three-phase compressors do not require a neutral wire.



editor by czh 2022-12-06
Solution Description
Silent Oil Free Air Compressor (GA-125)
How to Select the Correct Air Compressor
An air compressor makes use of pressurized air to electrical power a range of equipment. They are most frequently employed to electricity nailers and effect wrenches. Other popular uses for air compressors incorporate paint sprayers and impact wrenches. Even though all air compressors have the very same standard design, their specialty differs. Eventually, their differences appear down to the quantity of air they can press. Study on for info on each and every kind of air compressor. These tools are great for numerous diverse needs, and choosing the correct air compressor relies upon on your distinct demands.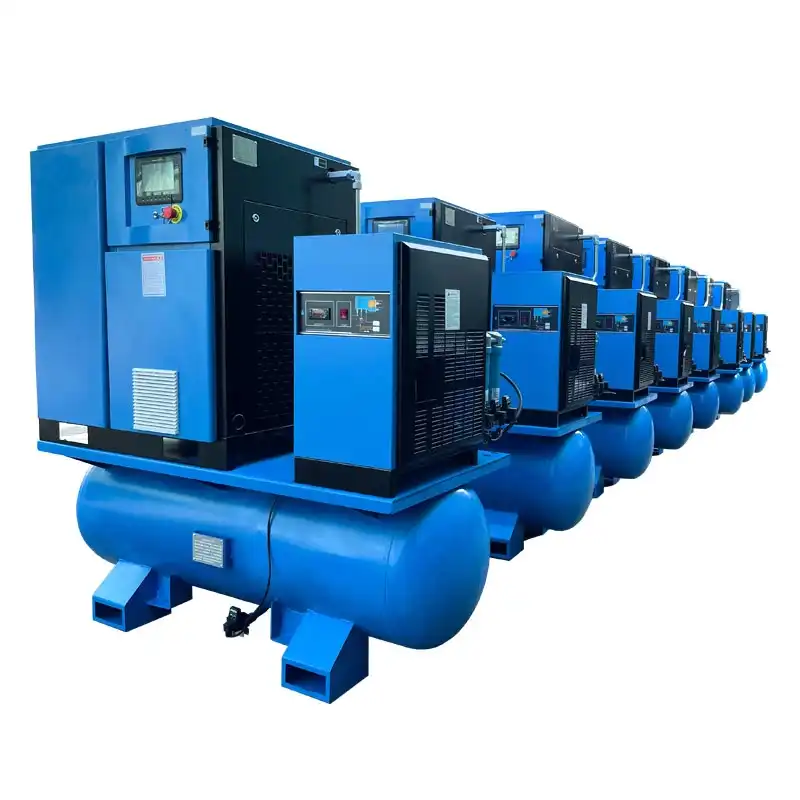 Electric powered motor
Even though buying an electric powered motor for air compressor, compatibility is a crucial element. Not all motors perform with the same kind of air compressor, so it is essential to check out the manufacturer's recommendations just before buying. By undertaking this, you can avoid losing funds on an incompatible motor. One more important thing to consider is pace. A motor's pace is its price of rotation, measured in revolutions for each moment. It is vital that you acquire a motor with ample velocity to fulfill the needs of your air compressor.
Usually, an electric motor for air compressor is 1.5 hp. It is excellent for use with medical equipment and metal-chopping equipment. It also performs properly beneath steady operation and provides a higher performance and strength-preserving functionality. Additionally, it characteristics an desirable price, generating it a very good choice for a extensive selection of applications. If you are seeking for a motor for an air compressor, appear no additional than a ZYS sequence.
A motor's safety class signifies how the motor will work. Security lessons are specified by the IEC 60034-5. These are stated with two digits and depict the protection from strong objects and drinking water. For illustration, an IP23 ranking indicates that the motor will be safeguarded from solid objects, although IP54 implies that it will shield from dust and water sprayed from all directions. It is important to select a motor with the correct defense class for your air compressor.
When picking an electric motor, you need to take into account whether it's suitable with the brand of air compressor. Some may be suitable, although other people could need superior electronics capabilities to restore. Nonetheless, most air compressors are lined by guarantee, so it is essential to verify with the producer if the guarantee is nevertheless in impact just before you commit a dime on a alternative. The motor need to be changed if it has unsuccessful to execute as developed.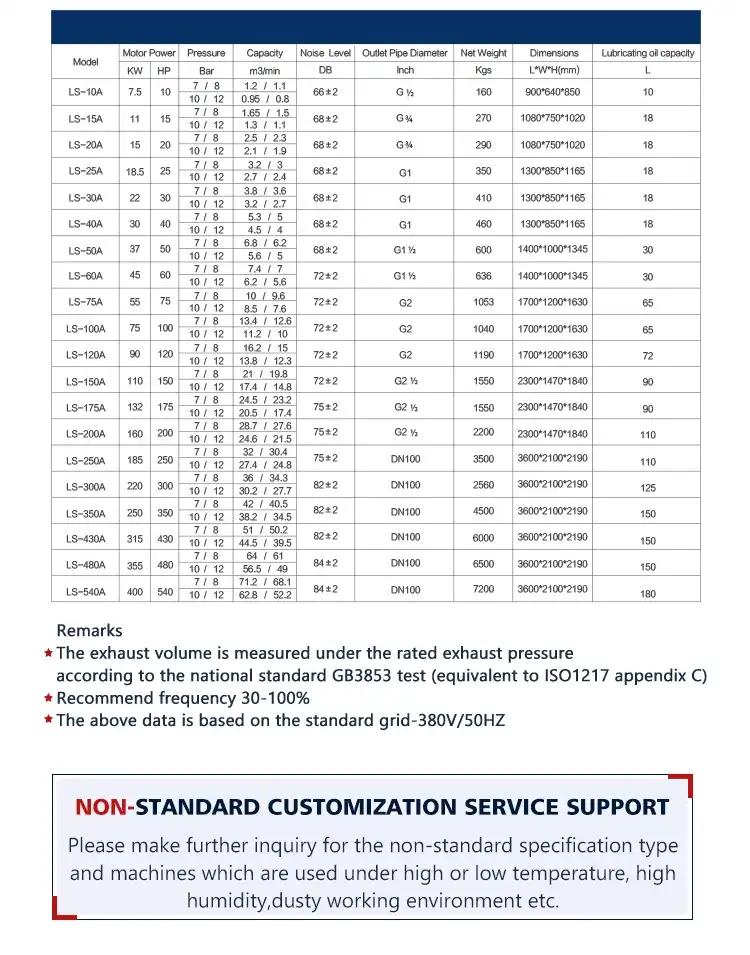 Oil tub
Air compressors need suitable lubrication to perform successfully. The piston must draw air with minimum friction. Dependent on their style, air compressors can either be oil-lubricated or oil-free of charge. The former uses oil to minimize piston friction, whilst the latter splashes it on the cylinder bearings and partitions. These kinds of air compressors are commonly known as oil-flooded air compressors. In get to hold their oil baths cleanse, they are recommended for use in areas with large dust amounts.
Start/quit handle
An air compressor can be controlled by a begin/stop handle. This kind of manage sends a signal to the major motor that activates the compressor when the desire for air falls underneath a preset limit. This handle method is efficient for scaled-down air compressors and can be useful for minimizing power expenses. Commence/end handle is most effective in purposes in which air force does not modify often and exactly where the compressor is not needed to operate repeatedly.
To troubleshoot this dilemma, you want to check the electrical power source of your compressor. To check out the offer aspect, use a voltage keep track of to decide if energy is flowing to the compressor. Guarantee that the electricity offer to the compressor is constant and secure at all times. If it fluctuates, the compressor may possibly not start or end as expected. If you can not discover the issue with the air compressor electrical power supply, it could be time to exchange it.
In addition to the begin/quit management, you may want to purchase further air receivers for your air compressor. These can boost the capability of air stored and reduce the number of times it starts and stops. Yet another way to lessen the amount of starts per hour is to incorporate a lot more air receivers. Then, you can alter the management to match your specifications. You can also install a strain gauge that monitors the compressor's performance.
Start/cease control for air compressors can be complicated, but the standard components are comparatively easy to understand. One way to take a look at them is to turn the compressor on or off. It is typically located on the exterior of the motor. If you might be uncertain of the spot of these components, check out the capacitors and make sure that the air compressor is not operating whilst you might be not utilizing it. If it does, attempt to get rid of the capacitor.
Variable displacement control is one more way to modify the sum of air flowing into the compressor. By managing the amount of air, the manage can hold off the use of further compressors right up until much more needed air is available. In addition to this, the unit can also check the power utilised in the compressor. This handle strategy can end result in substantial power personal savings. You can even save on the quantity of electrical energy by employing variable displacement manage. It is essential for effective compressed air systems.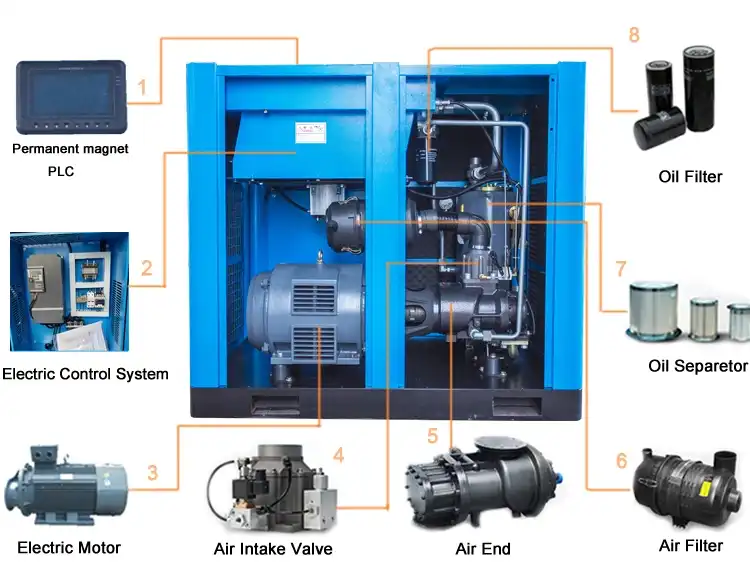 Variable pace drive
A VFD, or variable frequency push, is a type of electric motor that adjusts its pace to match the desire for air. It is an productive way to lessen power costs and improve program dependability. In truth, research have demonstrated that a twenty% reduction in motor pace can conserve up to 50% of power. In addition, a VFD can keep an eye on further variables this sort of as compressor oil stress and motor temperature. By removing handbook checks, a VFD will improve the overall performance of the software and decrease running fees.
In addition to lowering energy charges, variable-velocity drives also increase productiveness. A variable-velocity air compressor minimizes the chance of technique leaks by 30 %. It also reduces the risk of system leaks by minimizing stress in the method. Simply because of these rewards, numerous governments are promoting this engineering in their industries. A lot of even provide incentives to help firms update to variable-velocity drives. For that reason, the variable-speed drive can reward several air compressor installations.
A single major advantage of a variable-speed travel is its ability to enhance vitality use. Variable frequency drives are in a position to ramp up and down to match the desire for air. The goal is to enhance the pressure and flow in the technique so that the best "useless band" happens in between forty p.c and eighty p.c of full load. A variable-velocity compressor will also increase power efficiency simply because of its programmability.
A variable-pace air compressor can also be utilized to management the sum of air that is compressed by the program. This feature adjusts the frequency of energy equipped to the motor based mostly on the demand from customers. If the need for air is lower, the frequency of the motor will lessen to conserve vitality. On the other hand, if there is an surplus need for air, the variable-speed compressor will boost its velocity. In addition, this type of air compressor is a lot more effective than its fastened-velocity counterpart.
A VFD has several advantages for compressed air techniques. Initial, it will help stabilize the strain in the pipe community, thus lowering the power losses due to upstream stress. It also helps minimize the electricity intake triggered by fluctuations in upward strain. Its benefits are also significantly-reaching. And as long as the air pressure and air offer is appropriately sized, a VFD will assist improve the efficiency of compressed air methods.