Product Description
 Oilless Air Compressor Featuers:
1.Super Silent
Super low noise.The output air pressure is stable without fluctuations, reducing noise pollution.
   
     2. Safety
 
If the voltage or current cause the machine  overheat, it will automatically shut down to protect  from burnout.
 
    3. Automatic control
 Pressure switch automatically controls the start and stop of the machine.
   
   4. Adjustable air pressure
The air pressure can be adjusted to meet the needs of different equipment usage.
   5. Save human power
 
Switch on the air compressor can work normally & automatically. It is easy to operate and does not need human to be on duty.
 
 6. Easy maintenance
No need to add any lubricant, easy maintenance after purchase. 
Parts Features
1.Heavy cast iron body: heavy load, long stroke, low fuel consumption, low noise
2.Cylinder: made of high-grade cast iron, strength, good lubricity, wall by the fine honing, wear-resistant, durable
3.Piston ring: good elasticity, excellent wear resistance, low oil consumption, not easy to make the valve group carbon deposition and loss of oil to burn the crankshaft and connecting rod.
4.The crankshaft, connecting rod, piston: well balanced, wear resistance, high strength, smooth running balance.
5.High reliable and durable valve; strong aluminum alloy body, light and heat.
6.The motor provides reliable power, low voltage start up and running performance strong fan cooled motor and body; special shock proof design.
7.Double nozzles, were used to direct the exhaust and pressure exhaust; pressure switch with push button, safe and convenient
8.Oil free,silent,protect-environment,suitable for dental use.
 
Frequency Asked Question

1.Are you the manufacturer or trading company?
We are the manufacturer.

2.Where is your factory?
It is located in HangZhou City,ZHangZhoug Province,China.

3.What's the terms of trade?
FOB,CFR,CIF or EXW are all acceptable.

4.What's the terms of payment?
T/T,L/C at sight or cash.

5.What's the lead time?
In 15 days on receipt of deposit .

6.Do you accept sample order?
Yes,we accept.

7.What about the cost of sample?
 You have to pay the freight charge.But the cost of product could be refundable,if you will purchase 1x20GP container in the future.
| | |
| --- | --- |
| Lubrication Style: | Oil-free |
| Cooling System: | Air Cooling |
| Cylinder Arrangement: | Duplex Arrangement |
| Cylinder Position: | Vertical |
| Structure Type: | Open Type |
| Compress Level: | Double-Stage |
Samples:

US$ 80/Piece

1 Piece(Min.Order)

|
Request Sample
| | |
| --- | --- |
| Customization: | |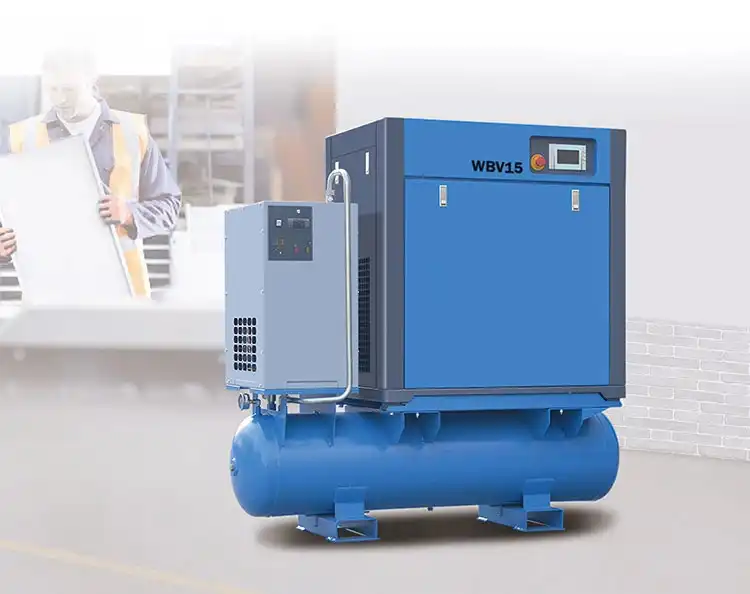 what to see in an air compressor
If you need to buy an air compressor, you should know what to look for. The types of air compressors on the market are classified according to their CFM rating, safety devices, and pumps. There are several differences between lubricated and oil-free air compressors that you should know before buying. To better understand the difference between these types of air compressors, read on. This article will guide you through these differences.
Pump
If you are looking for a quality air compressor, you have come to the right place. A good air compressor pump will provide high pressure for anything from tires to boats and more. There are hundreds of different models to choose from, and the great thing about buying one from a Chinese manufacturer is that they have so many options. More importantly, Chinese manufacturers can customize air equipment such as air compressors at low prices.
A good quality air pump won't break easily, but you'll be able to use it for years. Choosing a high-quality pump will help you avoid many hassles on the road, such as unplanned downtime and installation costs. Plus, a pump from the same manufacturer as your air compressor is your best bet to ensure optimum performance. Listed below are some tips for finding a quality pump for your air compressor.
The air compressor is an important but unremarkable invention. Without them, our lives would be completely different. Without a pump, we can't get hot water from central heating, nor can we get heat from the refrigerator. We can't inflate bicycle tires, and we can't refuel cars. Pumps are vital to all kinds of machines. So why is it important to choose the right product? The answer may surprise you.
Different types of pumps are used for different applications. Positive displacement pumps move a fixed volume of fluid and direct it to a drain. This design ensures constant flow at a constant speed regardless of discharge pressure. Centrifugal pumps work differently. The impeller accelerates the fluid, converting the input energy into kinetic energy. This type of pump is most commonly used in mines, air conditioning, industrial plants, and flood control.
safety equipment
There are several safety features you should check when using an air compressor. First, check the connection of the air filter to the air. If they come loose, parts may separate and cause injury. Another important safety feature is the shut-off valve. When working near compressed air, the shut-off valve should be within easy reach and visibility. Moving parts and other equipment must be protected with protective covers. Check safety valve and replace damaged parts.
Rupture discs are copper discs located on the air cooler. When the air pressure exceeds a certain limit, it bursts. Fusible plugs contain materials that melt at high temperatures. The compressor should have a lubricating oil pressure alarm and cut off the trip signal. If these two safety devices fail, the compressor should be stopped immediately. The rupture disc should be inspected at least weekly to ensure it does not rupture under pressure.
If the pressure level is too high, and overcurrent protection device cuts power to the motor. It also automatically shuts off the compressor when the hose ruptures or the air volume exceeds a preset level. The device should be installed on the air compressor to prevent accidents. Its job is to protect the operator from harm. If employees do not follow these safety measures, they may cause equipment damage.
To ensure safety when operating the air compressor, safety glasses and gloves should be worn. Pressurized air can cause eye injury, and crash goggles can provide a barrier to prevent this. Additionally, the self-retracting cord prevents trip hazards and reinforces excess cord. You should also keep your hands and body away from the air nozzle. This will prevent you from being sprayed with compressed air.
CFM Rating
An air compressor's PSI and CFM ratings indicate the pressure and volume it can deliver. PSI stands for pounds per square inch and measures the force and pressure contained in one square inch of air. These two indicators are equally important when choosing an air compressor. If you need a lot of compressed air for a specific application, you will need a higher psi compressor. Likewise, if you are using compressed air in a smaller application, a low cfm compressor will not provide enough power to meet your needs.
When comparing different air compressors, be sure to pay close attention to horsepower and CFM ratings. While compressor power is essential for some tasks, it is not the most important aspect. The CFM rating of an air compressor will determine how big a project it can handle and how long it takes to charge. Make sure you understand the CFM and PSI ratings of your future compressors, as not knowing these important statistics can frustrate you and drive up costs.
In general, it is best to choose an air compressor with a CFM rating higher than the size of the air tool. This will ensure that the air compressor has enough pressure to work multiple tools efficiently at the same time. While smaller CFM ratings may be sufficient for smaller projects, larger tools such as drills require a lot of air. Therefore, the higher the CFM, the larger and more powerful the tool.
Once you understand the CFM of an air compressor, you can start looking for the right tool. You can check the CFM rating of your air compressor online by commenting below. If you're not sure about the size of your air tool, you can always buy a second air compressor. This is a great way to double the CFM of your air compressor! You'll have more air to do more work, and your compressor will last longer.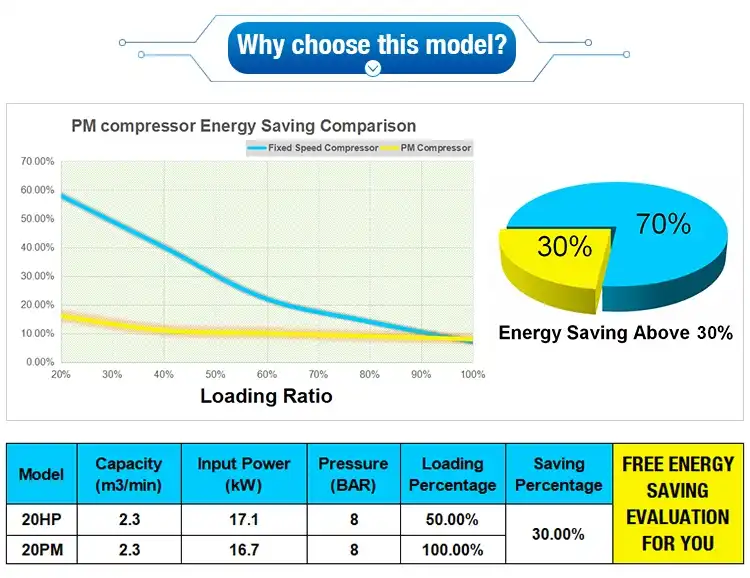 Lack of oil and lubrication
Oil-free air compressors have a smaller footprint and require less maintenance than oil-lubricated air compressors. Although oil-lubricated air compressors are more expensive and heavier than oil-free air compressors, they are also ideal for stationary use. The benefits of oil-free air compressors include greater durability and lower maintenance costs. The advantages and disadvantages of each type are discussed below.
Oil-free air compressors are generally quieter than oil-lubricated air compressors. However, you may still experience some noise while using it. To avoid this, you should choose a quiet intake compressor. However, if you work next to a noisy compressor, you should buy a muffler, an aftermarket filter that reduces compressor noise.
If you want to use the air compressor for a long time, the oil-free model is not the right choice. Its Teflon coating wears off over time, especially at extreme temperatures. Additionally, oil-free air compressors have a large number of moving parts that require regular maintenance, while oil-filled air compressors are great for those who don't want to invest in extra parts.
Another major difference between oil-free and oil-lubricated air compressors is lubrication. Oil-lubricated air compressors require regular lubrication whereas oil-free air compressors are pre-lubricated. They have fewer parts and are cheaper. Oil-free air compressors are lighter than oil-lubricated air compressors. In addition to being more affordable, oil-free air compressors are more powerful and durable.
While oil-filled air compressors are more efficient and durable, they generate a lot of heat. However, they are also more expensive and require regular oil changes. Furthermore, they are difficult to transport. They also need to be permanently installed. These air compressors are also not portable and require a fixed location. So, consider your needs before deciding which type is best for you. When you're choosing an air compressor for your business, be sure to shop around.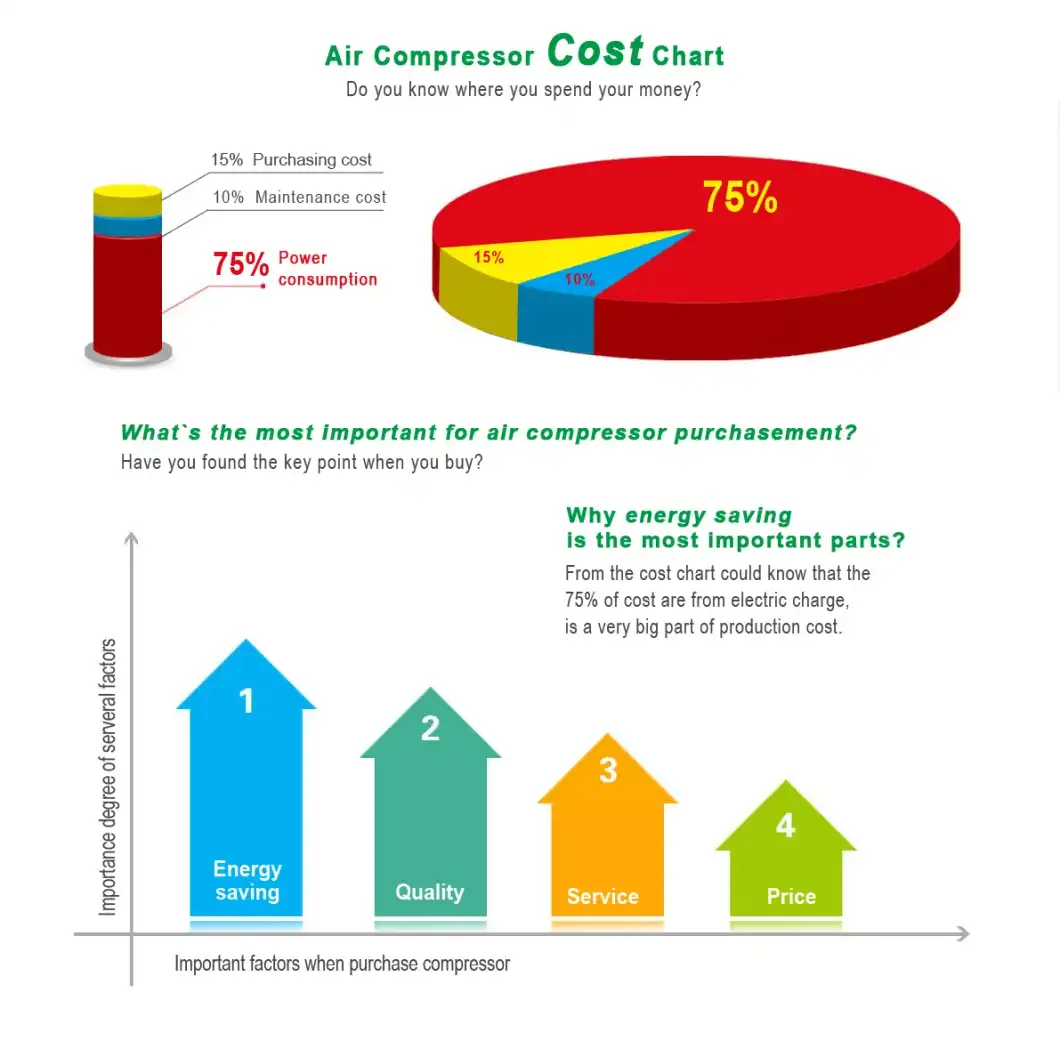 noise level
If you are wondering what the noise level of an air compressor is, the answer depends on your specific equipment and working environment conditions. Typically, air compressors produce 40 to 90 decibels of noise. Although the lower the decibel level, the quieter the compressor will be. Larger, more powerful air compressors produce higher noise levels than their little brothers. But no matter how big the air compressors are, it's a good idea to wear hearing protection while working around them.
When purchasing a new air compressor, the noise level of the air compressor should be considered. While this may seem like a small problem, there are actually a lot of variations on these noisy machines. The most common type of air compressor is the reciprocating piston pump. This model uses pistons similar to an engine to rotate inside a chamber. The piston moves quickly and traps air proportional to its size. Single-piston air compressors are generally noisier than twin-piston models, also known as twin cylinders.
But even if you have the proper equipment to protect your hearing, it's still important to know the noise level of an air compressor. Even if the noise is not immediately dangerous, it can still cause temporary or permanent hearing loss. This condition is called noise-induced hearing loss, and an air compressor with a sound level of 80 or higher can cause permanent hearing damage. You can avoid potential damage to your hearing and prevent accidents by simply paying attention to the noise level of your air compressor.
Air compressors are inherently noisy, but if you take steps to reduce their noise levels, you can minimize disruption to neighbors and co-workers. For example, installing a sound enclosure in your work area can prevent your air compressor from making as much noise as before. Depending on your workspace, you can also try installing a long air hose, which will reduce sound levels by up to 25%.




editor by CX 2023-05-18
Solution Description
Scope of application:
Employing for Pushing Pneumatic Nail Gun, Air Screw , Spray Portray Gun to operate, also use to miniature instrument, blowing dust, Air inflation for small vehicle and so on.
Product  Feature:
Large Electrical power, higher efficiency, minimal strength, large trustworthiness.
Piston Ring: New ECO circle, low friction coefficient, Auto lubricating method.
Cylinder Liner: Surface area hardening, deplete hardness, Accelerate the warmth transfer, long utilizing time.
Suction and exhaust valve: Employing sophisticated foreign engineering.
A number of Pressure: Overload security
 Oilless Air Compressor Featuers:
1.Super Silent
Super low sound.The output air pressure is steady without having fluctuations, decreasing sound air pollution.
   
     2. Safety
 
If the voltage or present lead to the equipment  overheat, it will routinely shut down to protect  from burnout.
 
    3. Automatic control
 Pressure change instantly controls the start off and quit of the device.
   
   4. Adjustable air stress
The air pressure can be adjusted to fulfill the wants of diverse equipment usage.
   5. Help save human power
 
Change on the air compressor can work typically & routinely. It is easy to operate and does not require human to be on duty.
 
 6. Effortless upkeep
No want to incorporate any lubricant, straightforward servicing soon after buy. 
Elements Features
one.Weighty solid iron entire body: hefty load, extended stroke, reduced gasoline intake, minimal sounds
2.Cylinder: produced of higher-quality solid iron, energy, good lubricity, wall by the good honing, use-resistant, resilient
3.Piston ring: good elasticity, outstanding dress in resistance, reduced oil consumption, not easy to make the valve group carbon deposition and decline of oil to melt away the crankshaft and connecting rod.
four.The crankshaft, connecting rod, piston: effectively well balanced, wear resistance, higher toughness, sleek running stability.
five.Higher dependable and resilient valve strong aluminum alloy physique, light and warmth.
6.The motor offers trustworthy electrical power, reduced voltage start up and managing efficiency powerful admirer cooled motor and human body unique shock evidence style.
seven.Double nozzles, were utilised to direct the exhaust and pressure exhaust force swap with press button, risk-free and handy
8.Oil totally free,silent,defend-environment,ideal for dental use.
 
Frequency Questioned Query

one.Are you the producer or buying and selling firm?
We are the maker.

2.In which is your manufacturing unit?
It is located in HangZhou City,ZHangZhoug Province,China.

3.What's the conditions of trade?
FOB,CFR,CIF or EXW are all appropriate.

4.What's the phrases of payment?
T/T,L/C at sight or money.

five.What is the guide time?
In 15 days on receipt of deposit .

six.Do you accept sample order?
Sure,we take.

7.What about the cost of sample?
 You have to shell out the freight demand.But the price of merchandise could be refundable,if you will obtain 1x20GP container in the potential.
How to Pick the Right Air Compressor
An air compressor makes use of pressurized air to power a assortment of instruments. They are most generally used to energy nailers and impact wrenches. Other well-known utilizes for air compressors include paint sprayers and impact wrenches. Even though all air compressors have the exact same standard construction, their specialty differs. Eventually, their distinctions come down to the sum of air they can press. Study on for info on each variety of air compressor. These equipment are wonderful for many different needs, and deciding on the proper air compressor relies upon on your specific needs.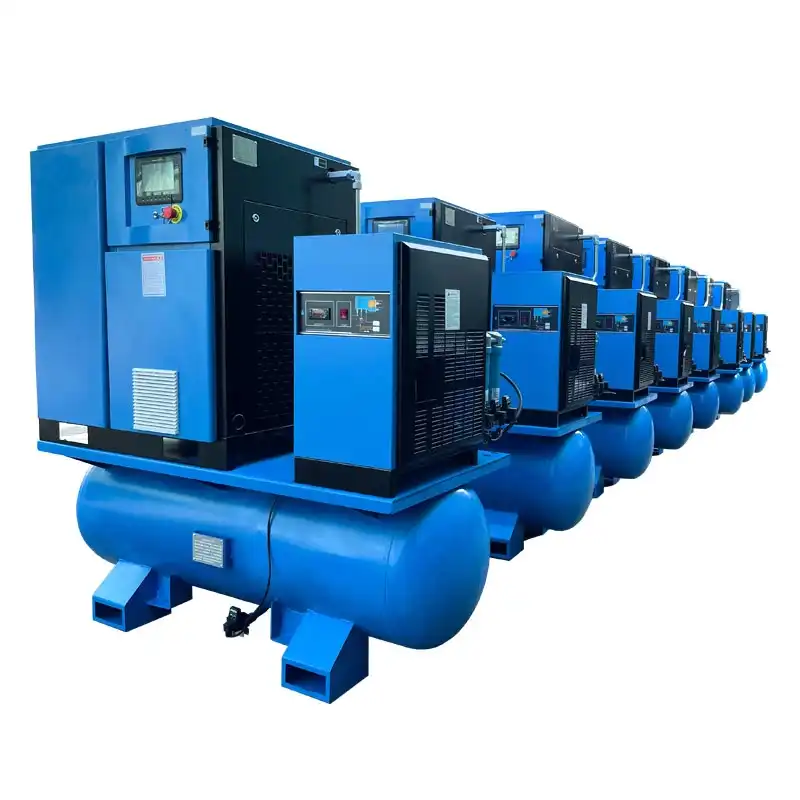 Electric motor
Although acquiring an electrical motor for air compressor, compatibility is a important aspect. Not all motors operate with the very same variety of air compressor, so it's crucial to check the manufacturer's recommendations prior to buying. By undertaking this, you can stay away from squandering income on an incompatible motor. Yet another critical consideration is speed. A motor's pace is its charge of rotation, measured in revolutions for each minute. It is vital that you obtain a motor with adequate speed to fulfill the demands of your air compressor.
Generally, an electric motor for air compressor is 1.5 hp. It is ideal for use with health-related products and metal-cutting equipment. It also performs effectively below continuous operation and provides a high efficiency and vitality-preserving overall performance. Moreover, it functions an desirable value, creating it a excellent option for a vast variety of purposes. If you are hunting for a motor for an air compressor, seem no more than a ZYS collection.
A motor's security course indicates how the motor will function. Defense classes are specified by the IEC 60034-5. These are mentioned with two digits and depict the defense towards solid objects and h2o. For case in point, an IP23 ranking means that the motor will be protected from solid objects, even though IP54 indicates that it will protect from dust and water sprayed from all directions. It is important to select a motor with the right safety course for your air compressor.
When deciding on an electric powered motor, you ought to take into account regardless of whether it is appropriate with the brand name of air compressor. Some might be compatible, while other people may possibly require innovative electronics skills to fix. Even so, most air compressors are protected by guarantee, so it's important to check out with the maker if the warranty is even now in influence before you devote a dime on a alternative. The motor must be changed if it has failed to carry out as developed.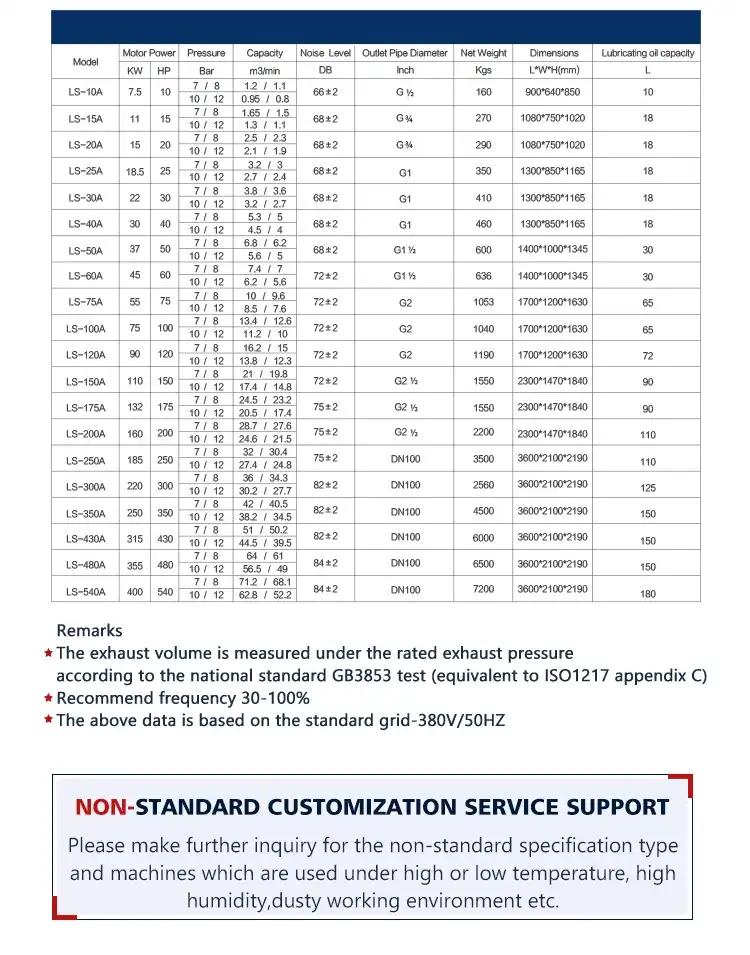 Oil tub
Air compressors need proper lubrication to function efficiently. The piston have to attract air with small friction. Dependent on their design and style, air compressors can either be oil-lubricated or oil-free. The former uses oil to reduce piston friction, although the latter splashes it on the cylinder bearings and partitions. This sort of air compressors are commonly acknowledged as oil-flooded air compressors. In get to hold their oil baths clear, they are advised for use in places with high dust amounts.
Commence/end control
An air compressor can be managed by a begin/stop control. This kind of handle sends a signal to the primary motor that activates the compressor when the desire for air falls underneath a preset restrict. This control technique is effective for more compact air compressors and can be helpful for minimizing vitality expenses. Commence/cease management is most successful in purposes in which air pressure does not alter usually and exactly where the compressor is not essential to operate continually.
To troubleshoot this issue, you require to check out the power offer of your compressor. To verify the supply side, use a voltage check to determine if power is flowing to the compressor. Make certain that the power provide to the compressor is steady and stable at all occasions. If it fluctuates, the compressor might not start off or cease as envisioned. If you cannot uncover the problem with the air compressor electrical power offer, it may be time to substitute it.
In addition to the start/stop management, you could want to acquire added air receivers for your air compressor. These can boost the potential of air stored and reduce the amount of times it starts and stops. An additional way to decrease the number of starts for every hour is to incorporate far more air receivers. Then, you can modify the manage to match your needs. You can also install a strain gauge that screens the compressor's performance.
Commence/end handle for air compressors can be sophisticated, but the standard components are reasonably effortless to understand. One particular way to take a look at them is to turn the compressor on or off. It is generally situated on the exterior of the motor. If you happen to be doubtful of the spot of these components, check out the capacitors and make sure that the air compressor is not operating whilst you are not employing it. If it does, attempt to eliminate the capacitor.
Variable displacement manage is yet another way to adjust the quantity of air flowing into the compressor. By managing the sum of air, the handle can delay the use of further compressors till a lot more essential air is offered. In addition to this, the system can also monitor the vitality used in the compressor. This manage method can end result in significant vitality personal savings. You can even conserve on the amount of electrical power by employing variable displacement manage. It is important for successful compressed air programs.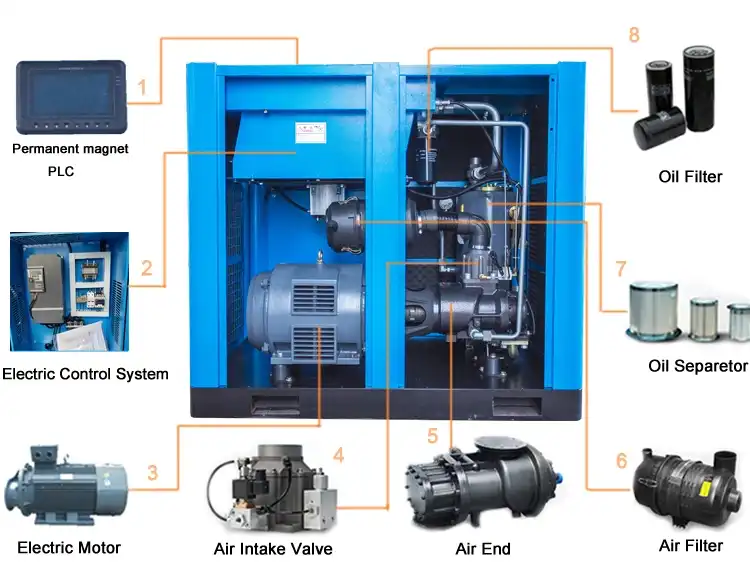 Variable speed push
A VFD, or variable frequency push, is a variety of electric motor that adjusts its pace to match the demand from customers for air. It is an effective way to reduce vitality expenses and improve method dependability. In reality, research have demonstrated that a twenty% reduction in motor velocity can preserve up to fifty% of strength. In addition, a VFD can monitor additional variables this kind of as compressor oil strain and motor temperature. By eliminating handbook checks, a VFD will boost the overall performance of the application and reduce running expenses.
In addition to decreasing power expenses, variable-pace drives also improve productiveness. A variable-velocity air compressor decreases the risk of program leaks by 30 p.c. It also lowers the risk of method leaks by reducing strain in the program. Because of these positive aspects, many governments are selling this engineering in their industries. A lot of even provide incentives to assist firms upgrade to variable-speed drives. Consequently, the variable-speed generate can gain several air compressor installations.
One major gain of a variable-pace travel is its ability to optimize strength use. Variable frequency drives are ready to ramp up and down to match the need for air. The objective is to enhance the strain and movement in the method so that the ideal "lifeless band" takes place between forty p.c and eighty p.c of full load. A variable-velocity compressor will also boost energy effectiveness because of its programmability.
A variable-pace air compressor can also be utilised to control the amount of air that is compressed by the technique. This characteristic adjusts the frequency of power provided to the motor dependent on the demand from customers. If the demand for air is minimal, the frequency of the motor will decrease to conserve power. On the other hand, if there is an excess demand for air, the variable-velocity compressor will boost its speed. In addition, this type of air compressor is far more effective than its fastened-pace counterpart.
A VFD has numerous rewards for compressed air techniques. Initial, it helps stabilize the strain in the pipe network, thus minimizing the electrical power losses due to upstream stress. It also assists decrease the energy intake brought on by fluctuations in upward stress. Its advantages are also much-reaching. And as lengthy as the air strain and air supply is correctly sized, a VFD will assist enhance the efficiency of compressed air techniques.